When you live in a state like South Carolina that's know for its beautiful beaches, you don't want to be stuck inside when you could be out enjoying the sun, sand, and surf.
HappyNest's laundry delivery service lets you use your free time on the things in South Carolina that bring you joy, instead of on your laundry. It's the most convenient, affordable, and flexible laundry service in South Carolina, and you'll never look at the laundry room the same way again.
Once you try the HappyNest laundry service, your old laundry routine will be a thing of the past!
The Perfect Laundry Service For You!
The HappyNest's wash and fold laundry service makes doing the laundry as easy as bringing your laundry bag to your front porch, which means that you'll never have to worry about doing the laundry again. Do life, not laundry, in South Carolina with HappyNest!
HappyNest is a laundry pickup and delivery service that handles all of the most annoying parts of the laundry cycle for you. While you're living your best life in South Carolina, we'll collect, wash, and fold your laundry, and have it back on your porch the next day.
How Can I Customize My Service?
HappyNest lets you keep total control over your laundry, so feel free to pass along any special requests for your clothes. We offer a wide array of detergents, fabric softeners, and other laundry products so that you can build your dream laundry experience.
How Do I Sign Up?
You can get started by visiting our website, sending us an email, or giving us a phone call at (855) 335-9274. You'll be ready to start falling in love with the HappyNest laundry service in less than three minutes.
Keep Your Clothes Safe and Clean with HappyNest!
HappyNest works hard to ensure that you – and your clothes – always getting the best quality of care when you use our laundry delivery service. That's why we make sure to never mix customers' laundry, and why we offer special stain treatment services that are sure to get out even the nastiest stains.
And just because you're getting an incredible laundry service doesn't mean that you have to go over budget in order to afford it. After all, HappyNest's wash and fold laundry service is available in South Carolina for less than $2.00 per pound of laundry. (For more specific prices in your zip code, visit our website.)
Try HappyNest Today!
You're just a few minutes away from using the best wash and fold laundry service in South Carolina, so give us a call ((855) 335-9274), send us an email, or visit our website, and get ready to do life, not laundry.
How HappyNest Works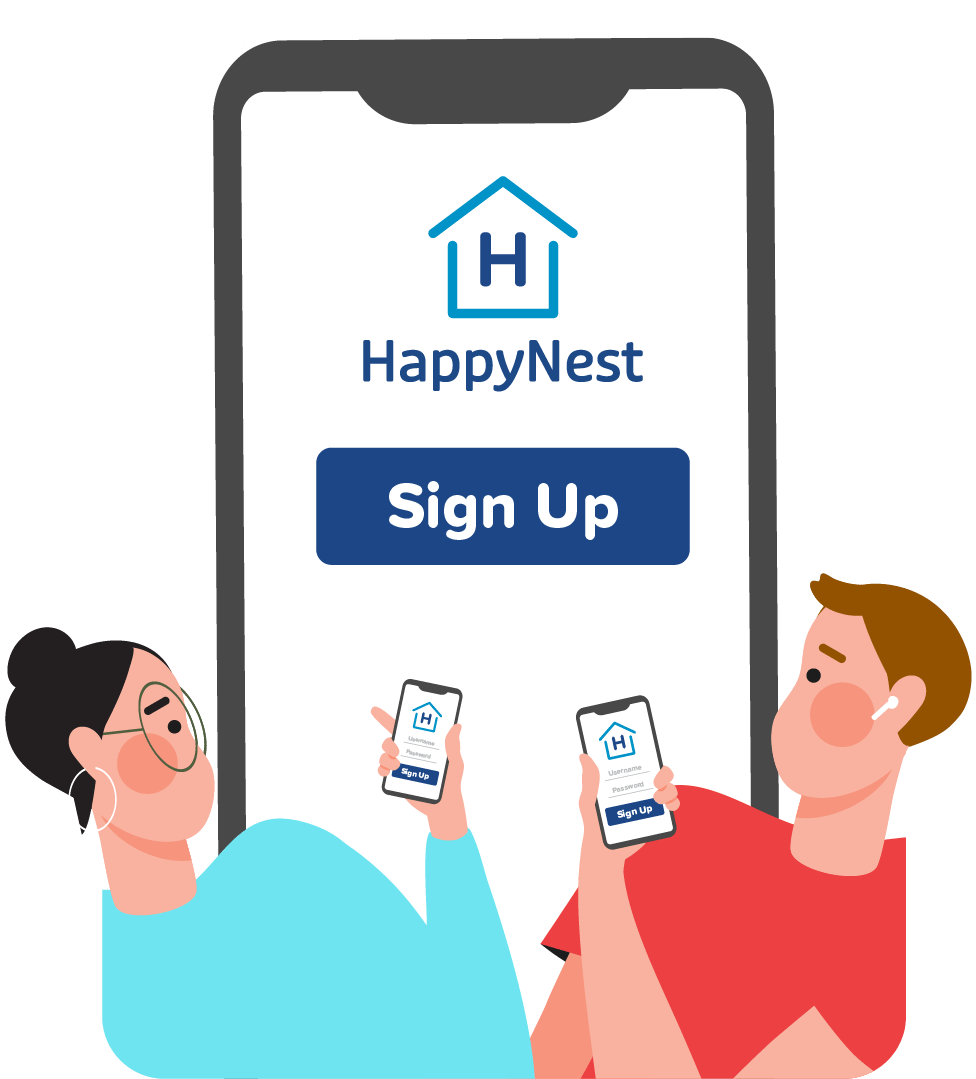 Sign Up
Download our Apple or Android app or sign up on the website and tell us how often you'd like your laundry done – weekly or by request. That's all it takes to eliminate the task of laundry from your life.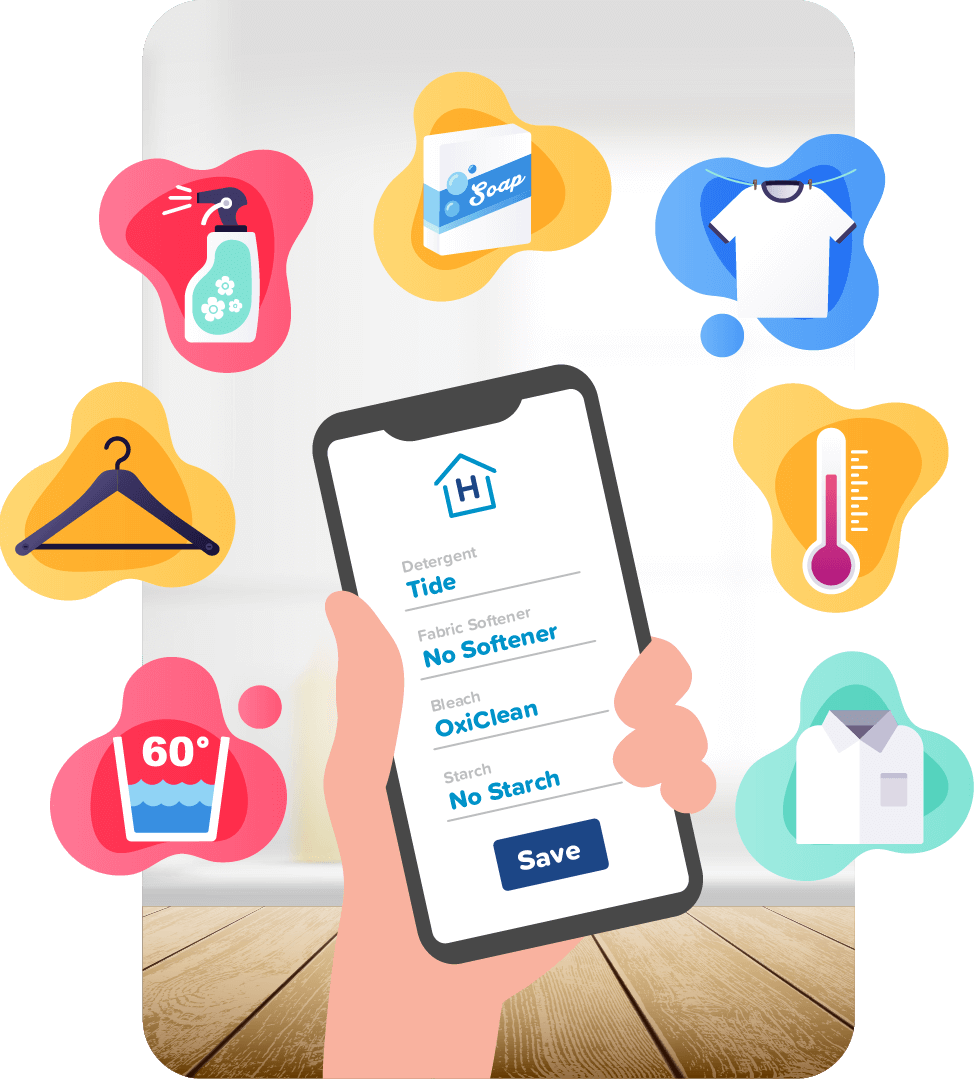 Customize
Need a soap with no perfumes? Like your socks rolled, not folded? Don't like fabric softeners? Tell us all about your laundry preferences – starting from detergent to dryer temperature. We'll get it right!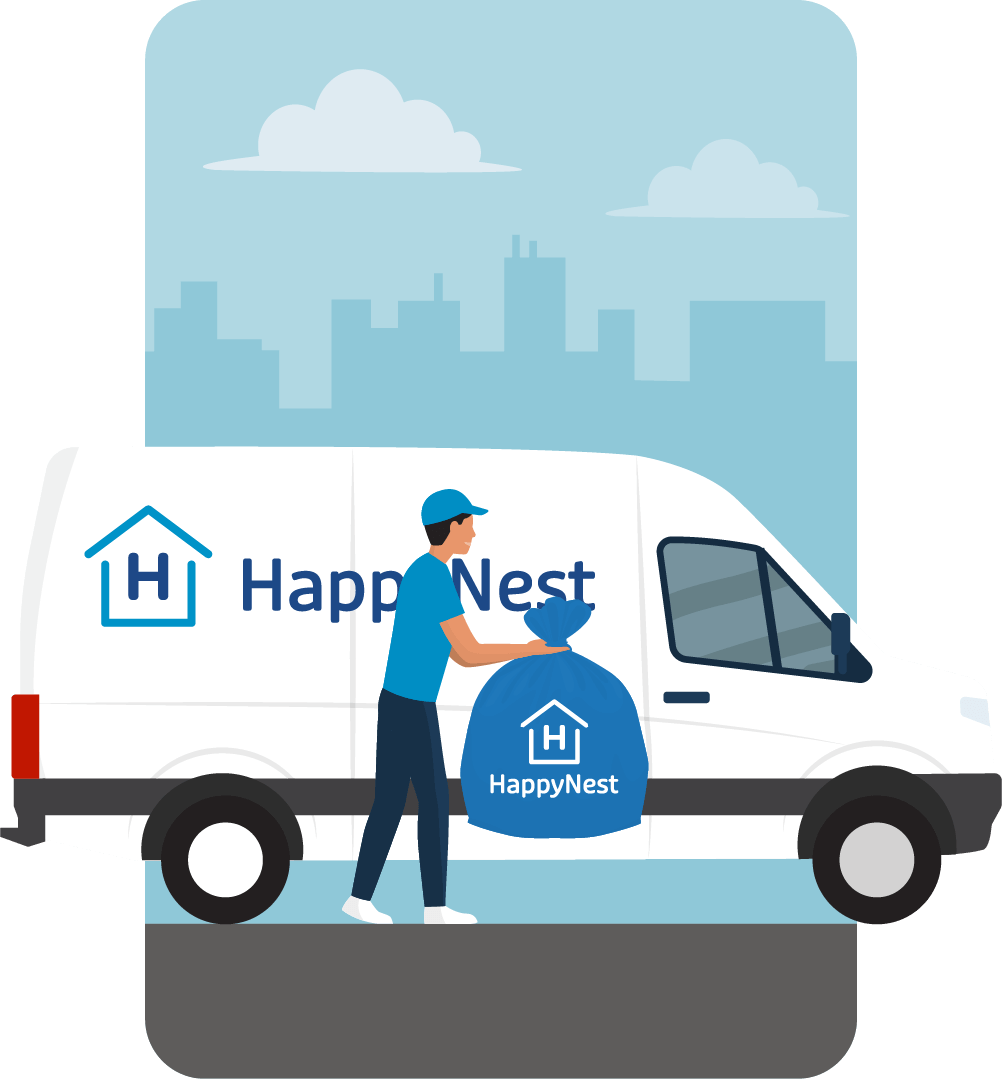 We Do The Rest!
Simply leave your clothes out in the HappyNest bag for pickup on laundry day. We'll wash, dry, fold, and return them to you the very next day!
Cities and Towns We Service in South Carolina
HappyNest services all of the cities and towns listed below. If you don't see your area in the list, enter your information and join our waitlist. We will notify you when service opens up in your area!