Sitting smack dab in the center of the Great Plains, Nebraska is a frontier state surrounded by beautiful wilderness. From the rolling Nebraska Sandhills in the west to the rustic beauty of Fontanelle Forest in the east, you're never too far away from an awe-inspiring view or an exciting adventure through the natural beauty of the beautiful state that you call home.
Unfortunately, sometimes you just don't have the time to get out of the house, what with all of chores constantly pulling at your attention. How are you supposed to take in all of Nebraska's scenic beauty when you barely have a moment to yourself?
Thankfully, HappyNest's wash and fold laundry service is here to give you a break from one of life's most annoying chores. We take care of your laundry, so that there's nothing standing between you and all of the adventures waiting for you out in Nebraska.
What is HappyNest?
HappyNest is a leading home laundry service providing you and your clothes with high quality and convenient service at a super affordable price. We take care of all of your laundry needs, so that you never have to give your clothes a second thought.
HappyNest is a super flexible laundry service that can fit into the busiest of schedules. All you have to do is leave out your laundry bag on the set pickup date, and we'll take care of the rest! Your clothes will be back on your porch the very next day, ready for more adventures.
HappyNest also makes sure to bring your clothes back looking good as new, no matter what life in Nebraska throws at you. We even offer a special treatment service that'll get rid of even the most persistent stains.
Even better, HappyNest's laundry service only costs around $2 per pound of laundry. You can treat yourself to HappyNest and still have plenty of money left over to spend on fun activities like trips to the Henry Doorly Zoo and Aquarium in Omaha or a dinner at Nettie's Fine Mexican Food in Bellevue.
Keep Your Clothes Clean and Safe with HappyNest's Laundry Service
At HappyNest, we understand that your clothes are important to you, which is why we do our best to make sure that none of your laundry gets lost in the wash. We wash every bag of laundry separately, so you'll never have to worry about your favorite article of clothing ending up in someone else's laundry bag.
We're also following strict health and safety guidelines – such as washing laundry bags, wearing masks, and disinfecting surfaces – so that we can ensure the safety of you and your family.
How to Get Started with HappyNest in Nebraska
Just because there are more cattle in Nebraska than people doesn't mean that you have to have a cow when it comes to your laundry. Just sign up for HappyNest's pickup and drop-off laundry service, and never worry about your laundry again.
First, set up your account by visiting our website, sending us an email, or giving us a call at (855) 335-9274. In just a few minutes, you'll be ready to start using HappyNest's laundry delivery service!
Next, tell us how you'd like us to wash your clothes. We offer all sorts of detergents, dryer sheets, and bleaches so that we'll always be able to treat your clothes just the way that you would. We even have allergen-free options in case you or your family needs them.
Finally, just set a pickup date, and make sure to leave your laundry bag out for our pickup team. While you're out enjoying life in Nebraska, we'll get your clothes washed, folded, and good as new.
If you live in Nebraska, you owe it to yourself to give HappyNest's wash and fold laundry service a try. Visit our website, send us an email, gives us a call at (855) 335-9274, and sign up for HappyNest today, so that you can break free of the laundry room, and do life, not laundry!
How HappyNest Works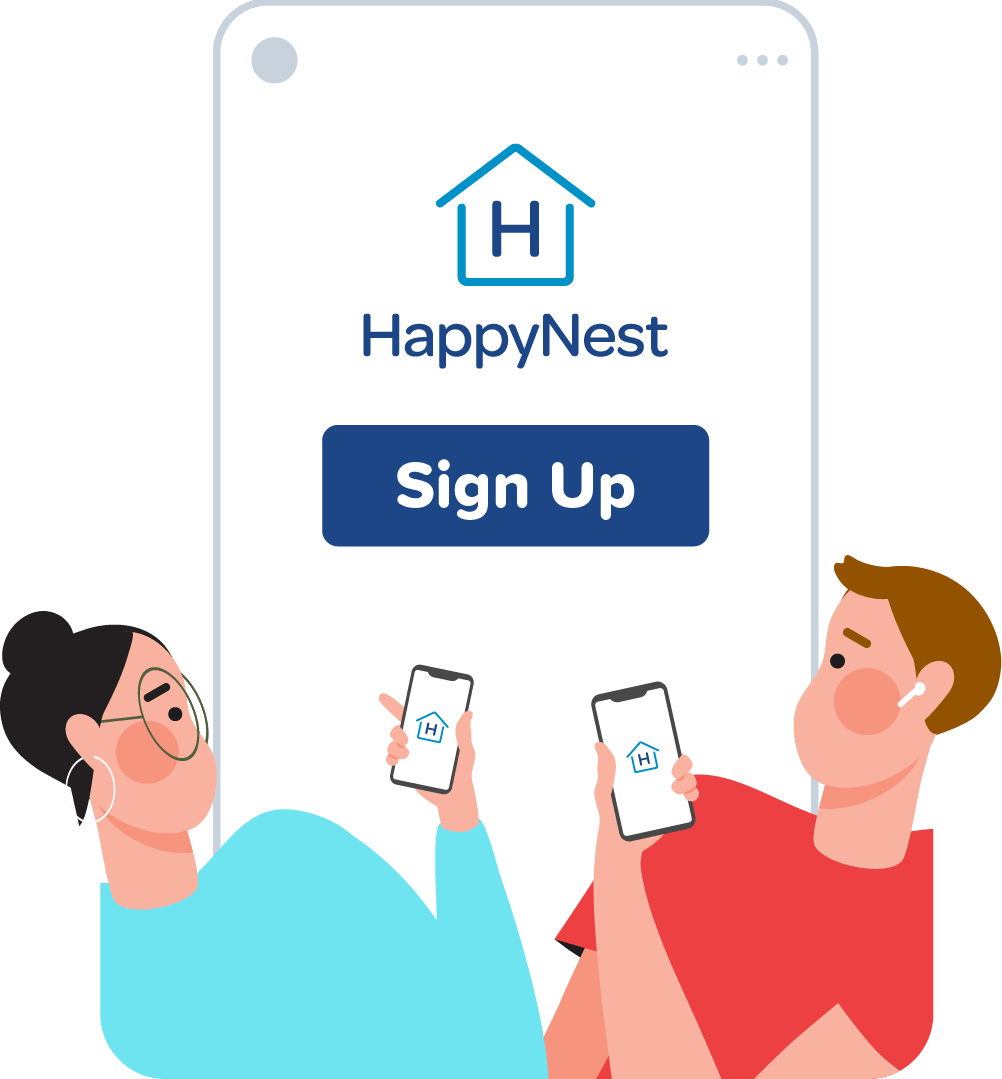 Sign Up
Download our Apple or Android app or sign up on the website and tell us how often you'd like your laundry done – weekly or by request. That's all it takes to eliminate the task of laundry from your life.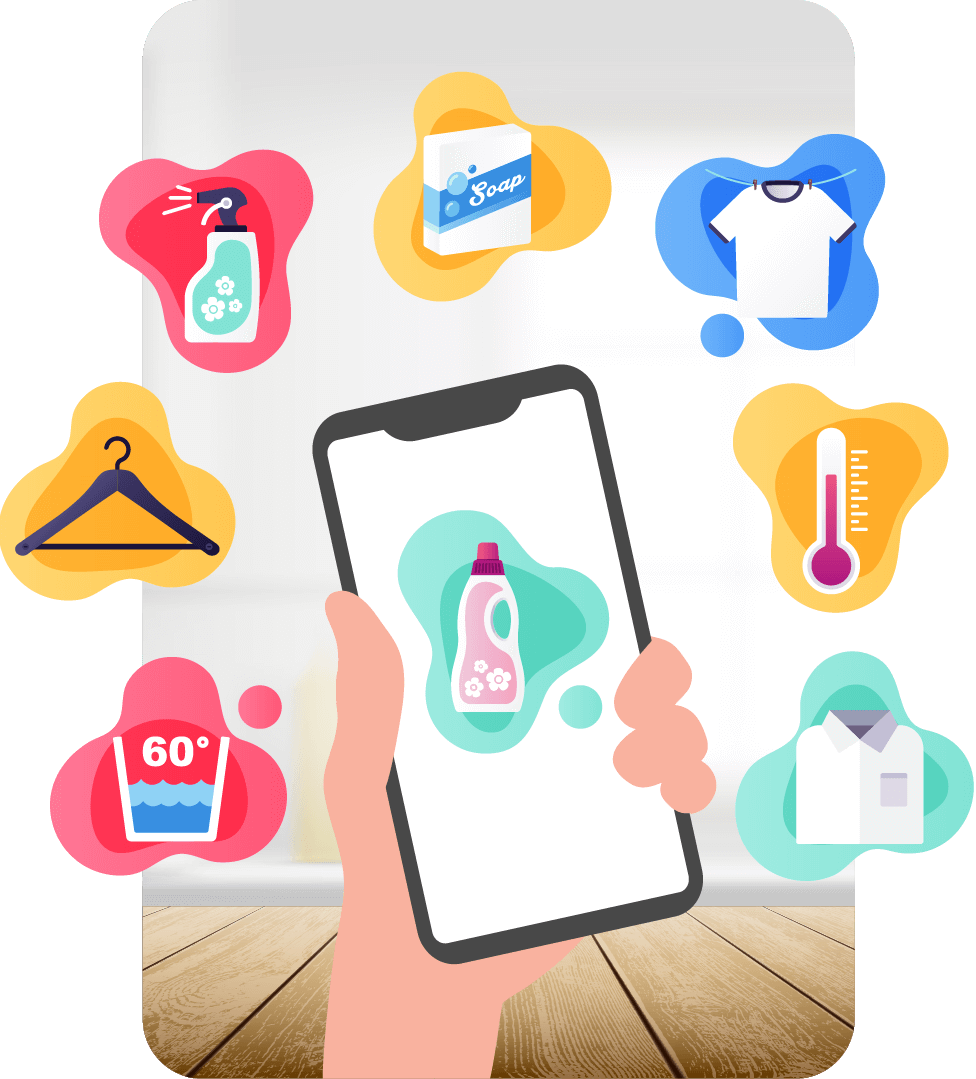 Customize
Need a soap with no perfumes? Like your socks rolled, not folded? Don't like fabric softeners? Tell us all about your laundry preferences – starting from detergent to dryer temperature. We'll get it right!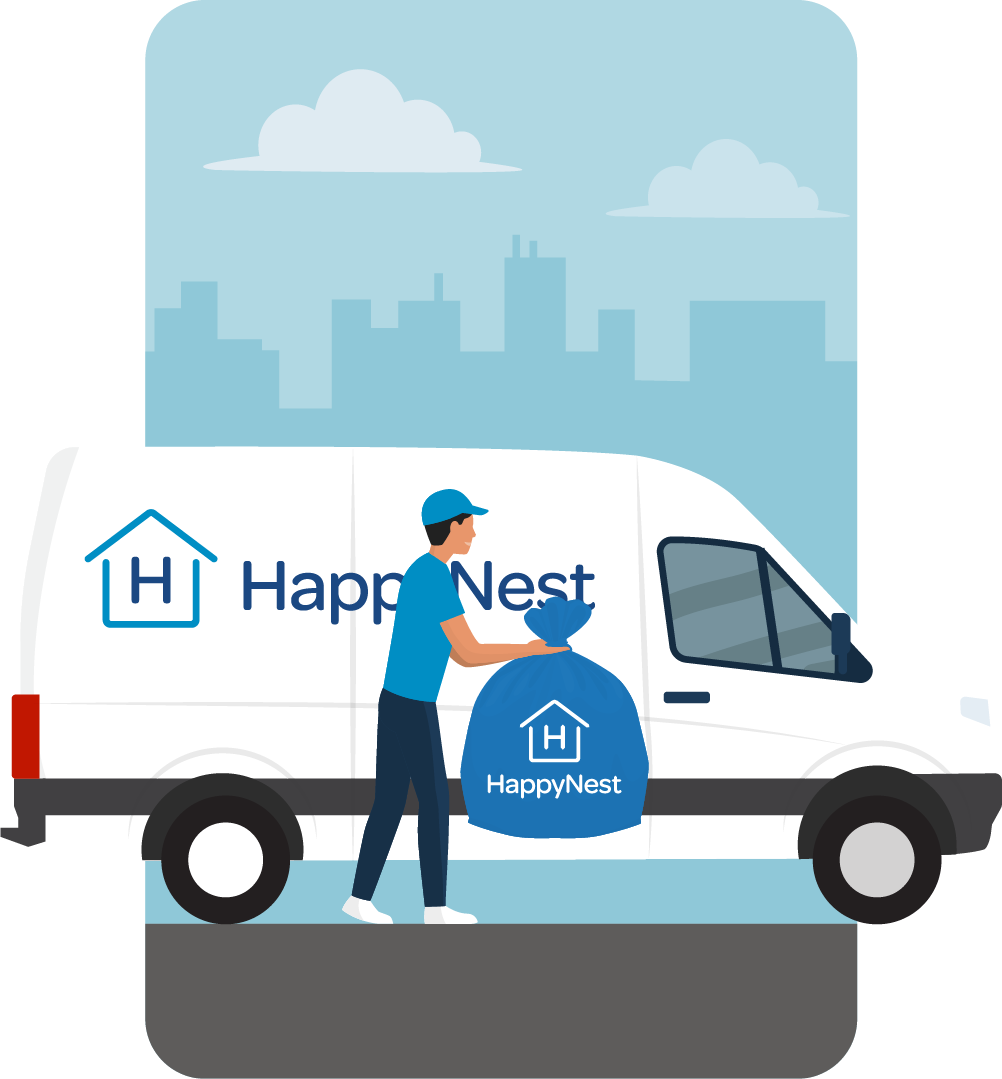 We Do The Rest!
Simply leave your clothes out in the HappyNest bag for pickup on laundry day. We'll wash, dry, fold, and return them to you the very next day!