Ranked as one of the most beautiful states in the country, Oregon is the kind of city that's perfect for the HappyNest wash and fold laundry service.
After all, from Portland to Klamath Falls, Oregon is packed to the brim with beautiful sights, bustling towns, and everything else that you've ever wanted from your home state.
But you won't be able to see everything that Oregon has to offer if you're constantly washing and folding your laundry, so let the HappyNest laundry service take care of your clothes for you!
The only thing standing between you and your incredible life in Oregon is the laundry cycle, so sign up for HappyNest's full-service laundry today!
A Hassle-Free Laundry Experience
Once you sign up for the HappyNest laundry pickup and delivery service, your days of waiting around the laundry room so that you can wash and fold what feels like your millionth load of laundry will be a thing of the past! With HappyNest, all you have to do is hand off your laundry bag to our pickup team and we'll take care of everything from there!
While you're getting to know everything that makes Oregon one of the nicest places to live in the country, we'll run your clothes through the laundry cycle. No matter how you like to wash your clothes, the HappyNest laundry service will follow all of your instructions to the letter!
Even better, HappyNest guarantees that we'll have your clothes back on your front porch the next day, so you won't even notice that you're missing your favorite clothes. Plus, we offer on-demand pickups, so that you can rely on the HappyNest laundry service even if you're having a laundry emergency!
You deserve the best laundry experience in Oregon, so sign up for HappyNest's laundry delivery service today!
The Perfect Laundry Service For Oregon!
What Laundry Detergents Does HappyNest Use?

HappyNest actually lets you customize your laundry service using our extensive catalogue of laundry products. Whether you like Tide or Gain (or you need allergen-free or eco-friendly products) HappyNest has you covered!

How Much Does HappyNest Cost?

Prices vary based on your ZIP Code, but you can enjoy the freedom of HappyNest's laundry service for less than $2.00 per pound of laundry, no matter where you are in Oregon!

How Can I Start Using HappyNest?
Take a Break From The Laundry Cycle with HappyNest!
Don't let your laundry keep you from living an incredible life in Oregon. Sign up for the HappyNest full-service laundry today, and do life, not laundry!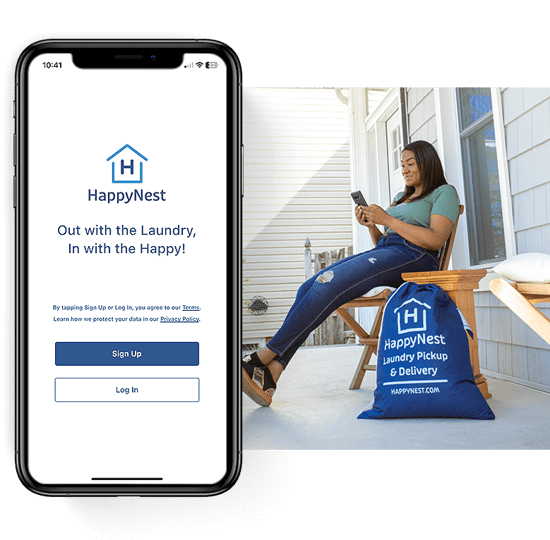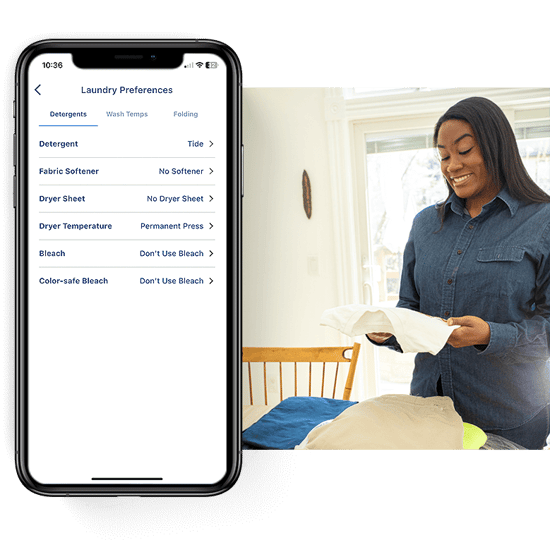 Customize Your Preferences
Choose your pickup day, select your detergent, folding preferences, and more. You can change your settings anytime!
Customize Your Preferences
Choose your pickup day, select your detergent, folding preferences, and more. You can change your settings anytime!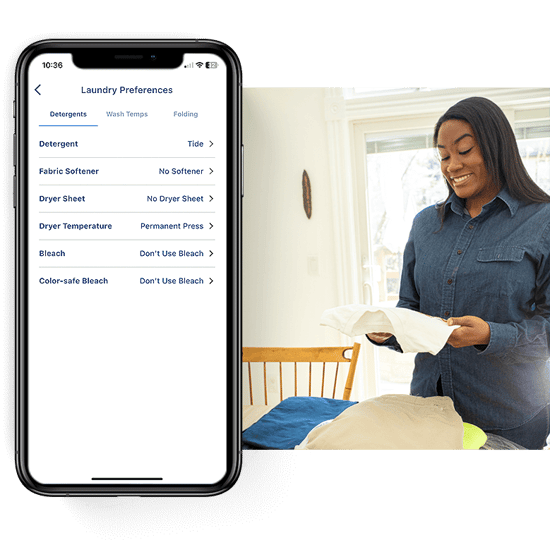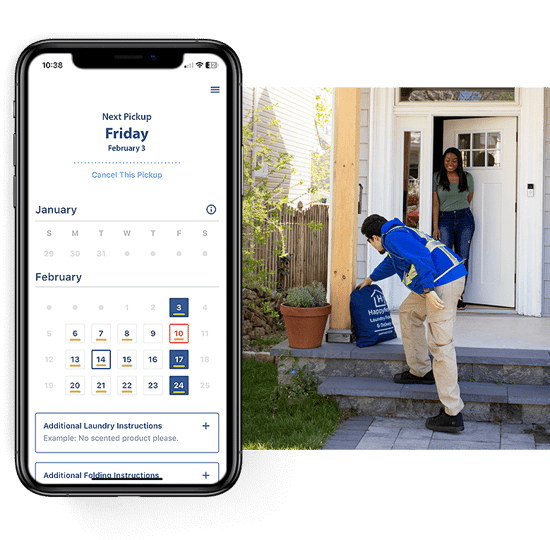 Leave Out For Pickup
We'll remind you the day before to have your laundry ready for pickup. And for good measure, we'll let you know when our driver is on the way. Your perfectly washed, fluffed, and folded clothes will be returned the next day.
Cities and Towns We Service in Oregon
HappyNest services all of the cities and towns listed below. If you don't see your area in the list, enter your information and join our waitlist. We will notify you when service opens up in your area!