Choose HappyNest in Utah
Tired of doing your dirty laundry, Utah? We don't blame you! There are better ways for you to spend your valuable time – whether that's working or playing in Utah's breathtaking beauty and unique outdoor recreation.
HappyNest next-day pickup and delivery laundry service helps Utah residents with all their laundry needs. The process to sign up takes just three minutes, allowing you to take the chore of loading and unloading machines and folding endless piles of laundry off your to-do list.
Instead of doing laundry, hit the slopes with the best powder our country has to offer!
HappyNest is available in Utah today
HappyNest is here for Utah residents to get a respite from endlessly sorting, washing, and folding clothes. Plus, HappyNest makes getting your laundry done affordable, fast, and eco-friendly. It's easy to get started today with HappyNest next-day pickup and delivery laundry service in Utah.
Get Started with HappyNest in Utah
Download the HappyNest App: Download the app on the App Store or Google Play; or visit our website and schedule your pickup. HappyNest home laundry service is here to serve Utah residents.
Customize Your Laundry Preferences: Select detergent, fabric softener, folded or on hangers, and any specific instructions or requests.
Drop Your Clothes on Your Doorstep: Leave your dirty clothes, bedding, and/or towels in your HappyNest-provided bag outside your door. A driver will arrive at the scheduled time for pickup.
Pickup and Delivery Laundry for Utah
We know you'd rather hike or bike any one of Utah's five national parks and enjoy all their beauty and the 150+ million years of the soft-ish stone sediments that formed in weird and beautiful ways. Or raft the Colorado River and experience the exhilarating thrill of whitewater and the rare beauty of southeastern Utah's red rock canyons. Don't spend your time doing laundry!
Join HappyNest customers on the West Coast
Utah, join your neighbors in Arizona, California, Washington, and other locations across the U.S. to utilize the convenience of HappyNest next-day pickup and delivery laundry services.
Instead of doing laundry, families not only enjoy Utah's world-class outdoor recreation and spectacular landscapes, but delicious restaurants, rich selection of museums, and cultural attractions.
5 Reasons to Use HappyNest in Utah
Residents as well as commercial businesses that require laundry services choose HappyNest for a variety of reasons.
HappyNest is cost-effective. There is no charge for pickup or delivery fees. Simply pay per pound. Find out how much HappyNest costs in your Utah neighborhood by signing up.
HappyNest is eco-friendly. We use highly efficient (HE) washers and dryers that use less energy and less water than household appliances
There are no contracts and no commitment. Use HappyNest weekly or on an as-needed basis
HappyNest is fast – we always return your laundry clean and folded the next day
Get time back in your day and enjoy your weekends in Utah.
How HappyNest Works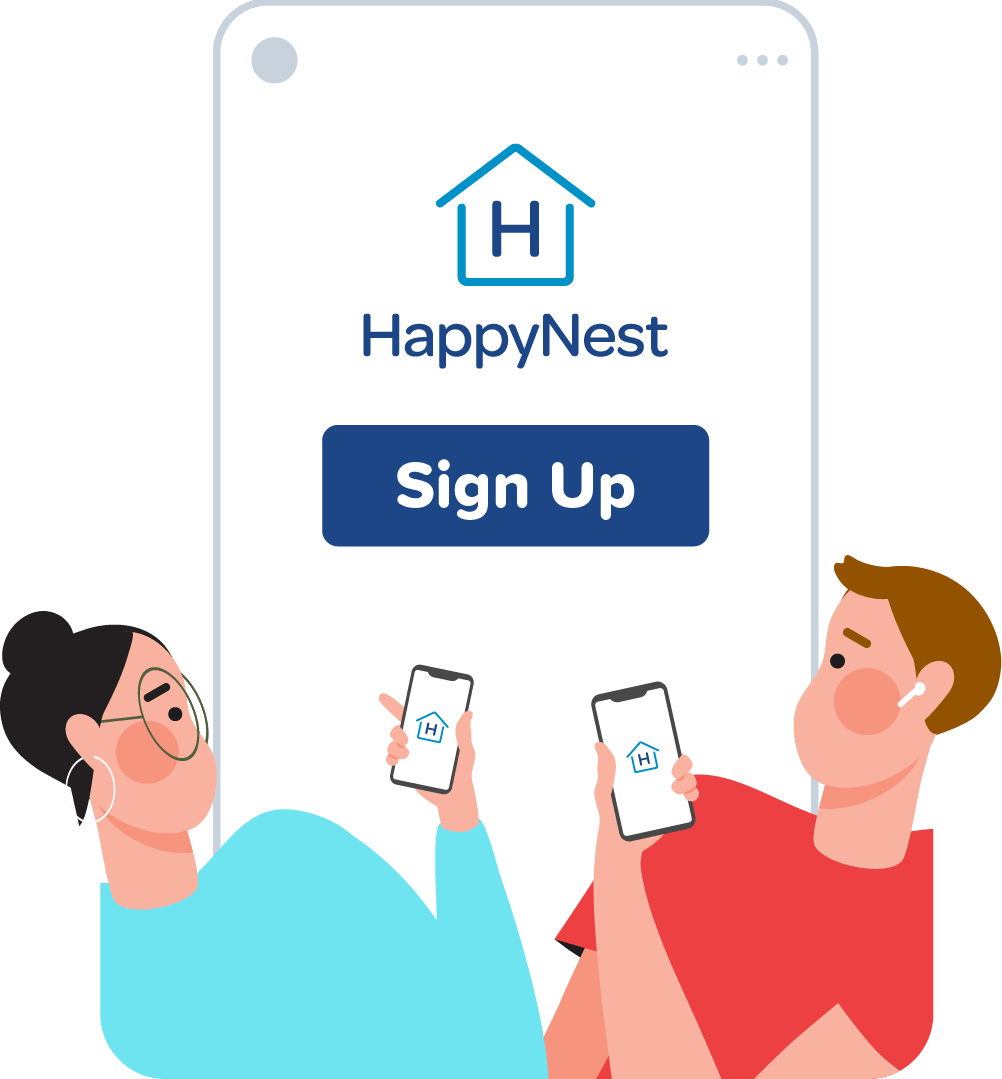 Sign Up
Download our Apple or Android app or sign up on the website and tell us how often you'd like your laundry done – weekly or by request. That's all it takes to eliminate the task of laundry from your life.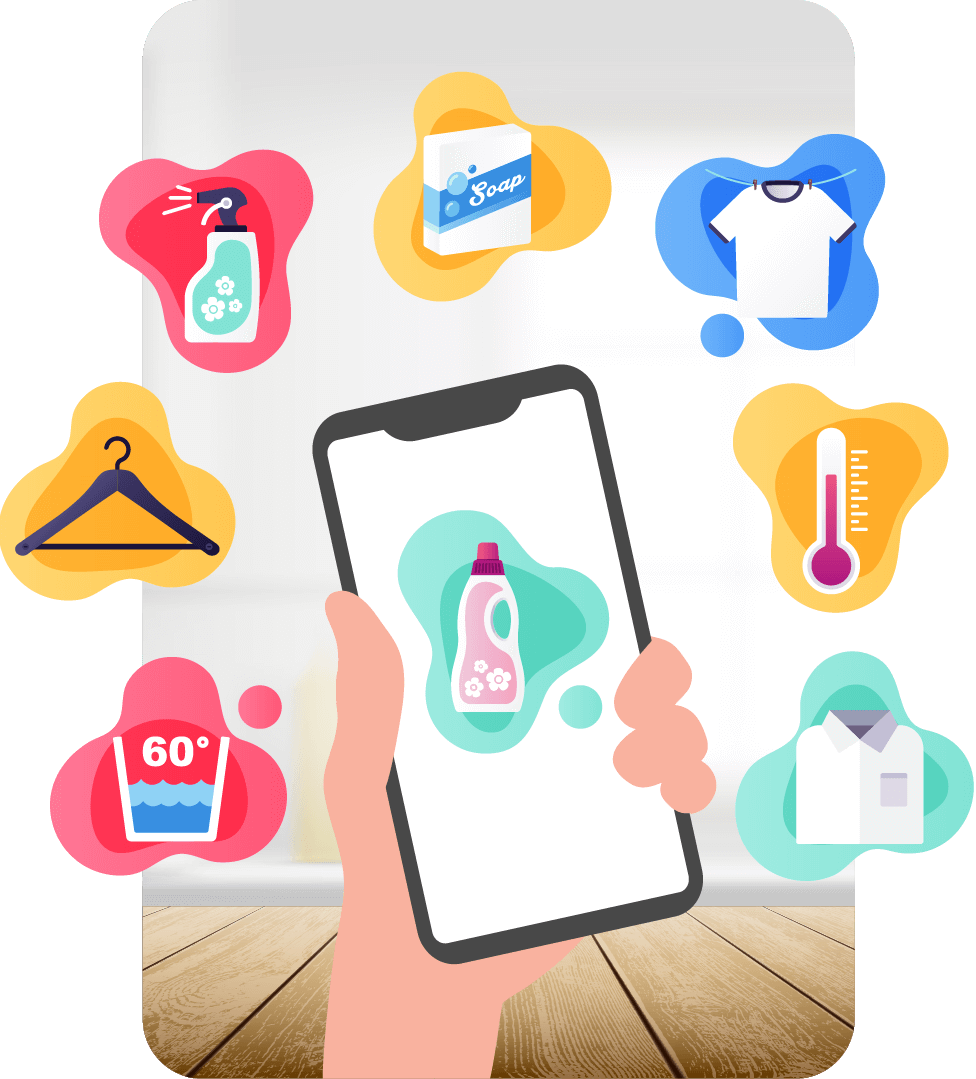 Customize
Need a soap with no perfumes? Like your socks rolled, not folded? Don't like fabric softeners? Tell us all about your laundry preferences – starting from detergent to dryer temperature. We'll get it right!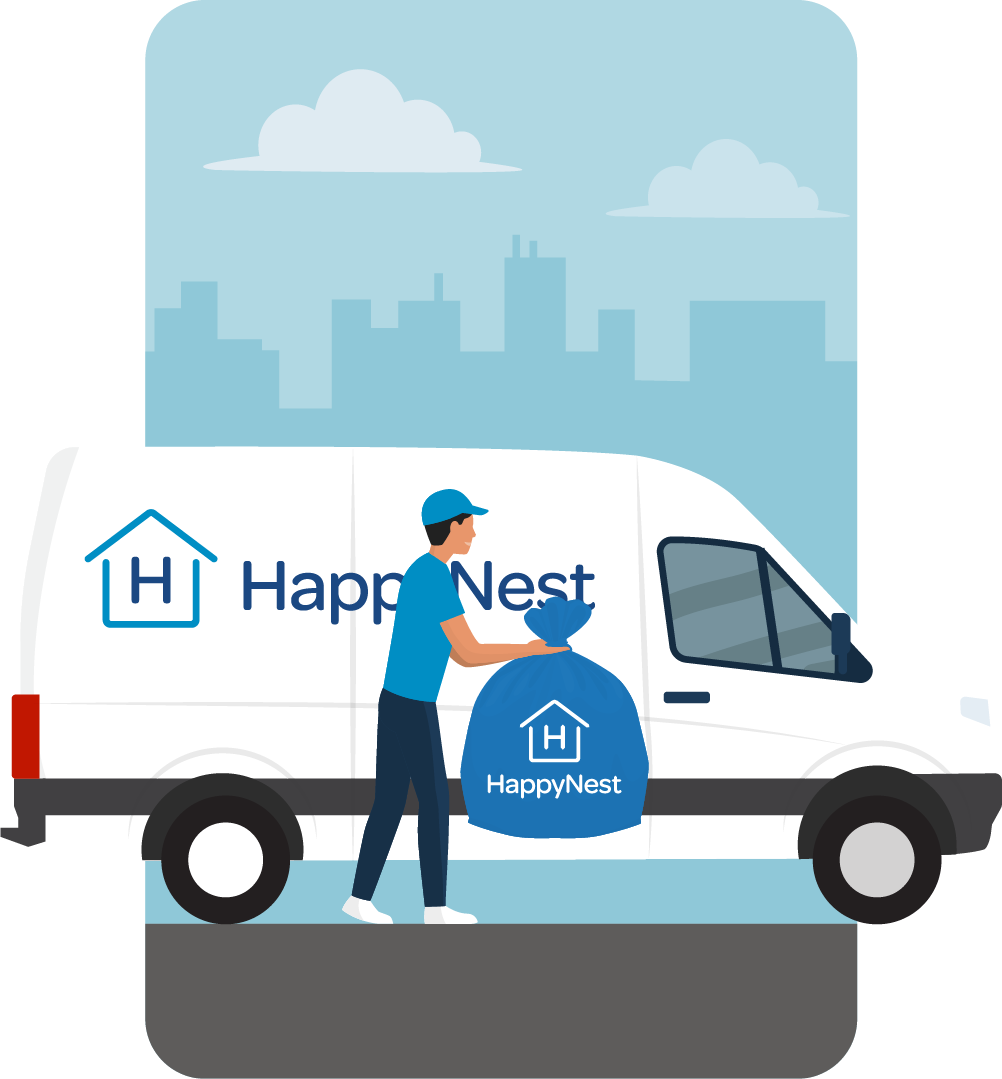 We Do The Rest!
Simply leave your clothes out in the HappyNest bag for pickup on laundry day. We'll wash, dry, fold, and return them to you the very next day!
Midvale
North Salt Lake
Riverton