With architecture that makes buildings that look like castles and different people everywhere you look, Washington, DC is a place of activity. But no matter who you are or where you live in the area, everyone has something in common: laundry. HappyNest's home laundry service in Washington DC is here to help take that off your mind so you can focus on what matters to you. Do life, not laundry.
Sports Seasons or Smelly Gear Seasons
Washington, DC is home to many professional sports teams. And watching your team playing can be the perfect way to spend your time. We get that feeling of excitement in the bottom of your stomach during the intense last play only a few seconds before the whistle is blown. We also get that those moments are irreplaceable.
Whether you are cheering on the professionals or your kids on the sidelines, HappyNest's full-service laundry operation is here to make sure those memories are prioritized. That is why we offer pickup and drop off laundry services. So no matter where you are or who you are cheering for, HappyNest's laundry service has your back. After all, it takes a team to get things done, right?
Work All Day and Night
Washington, DC is home to many companies, businesses, and organizations. Whether you are driving to the office every day or working from home, time for laundry is few and far between. And possibly even the last thing on your mind.
With HappyNest's wash and fold services, we make it easy for you. All you have to do is choose when we pick up and your washing preferences. Choose from our selections of:
Detergents- Tide, Gain, All Free & Clear, and Seventh Generation
Softeners- Downy, Gain, All Free & Clear, or White Vinegar
Dryer sheets- Bounce, Gain, or All Free & Clear
Bleach- Clorox, Clorox2, or OxiClean
We don't mind whether you are a creature of habit and never change how you wash and fold, or you like to mix up. HappyNest's wash and fold laundry services in Washington, DC can be customized and changed depending on your needs.
HappyNest Signup is as Easy as 1, 2, 3
In Washington DC, why make things more complicated than they have to be? With busy roads and busy days, HappyNEst's laundry service likes to keep things simple. That's why our laundry service signup is as easy as 1, 2, 3.
1. Sign up on HappyNest's laundry service app for iOS or Android, through the website, or calling (855) 335-9274.
2. Create your account.
3. Customize your preferences and select a pickup day.
Once your account is made, you can customize it until satisfied. Choose your washing preferences, select the day, and you're good to go. HappyNest offers wash and fold laundry services in Washington, DC for a reason. And that reason is you.
Why Have Someone Else do your Laundry?
We get it. Someone else washing your clothes may be a strange concept. But think of it this way: Who honestly likes doing laundry? Spending all that time washing clothes and folding them to put away? Not only is it time-consuming, but it is also boring.
Now, picture everything else you could be doing with your time instead. Catching up on your to-read and to-watch lists, starting a new hobby, improving on a skill, or even simply taking some extra time for yourself.
HappyNest's pickup and drop off laundry service is designed to allow you to reclaim that time. With our wash and fold laundry service, all you have to do is make some choices on washing preferences. Let us take care of the rest. Then, with our laundry folding service, all you need to do is put your clothes away. Or leave them out in that corner chair, whichever you prefer.
Use HappyNest's home laundry service in Washington, DC. Choose to have us pick up and drop off your laundry instead of doing it all yourself. Call about our services at (855) 335-9274, or sign up online.
How HappyNest Works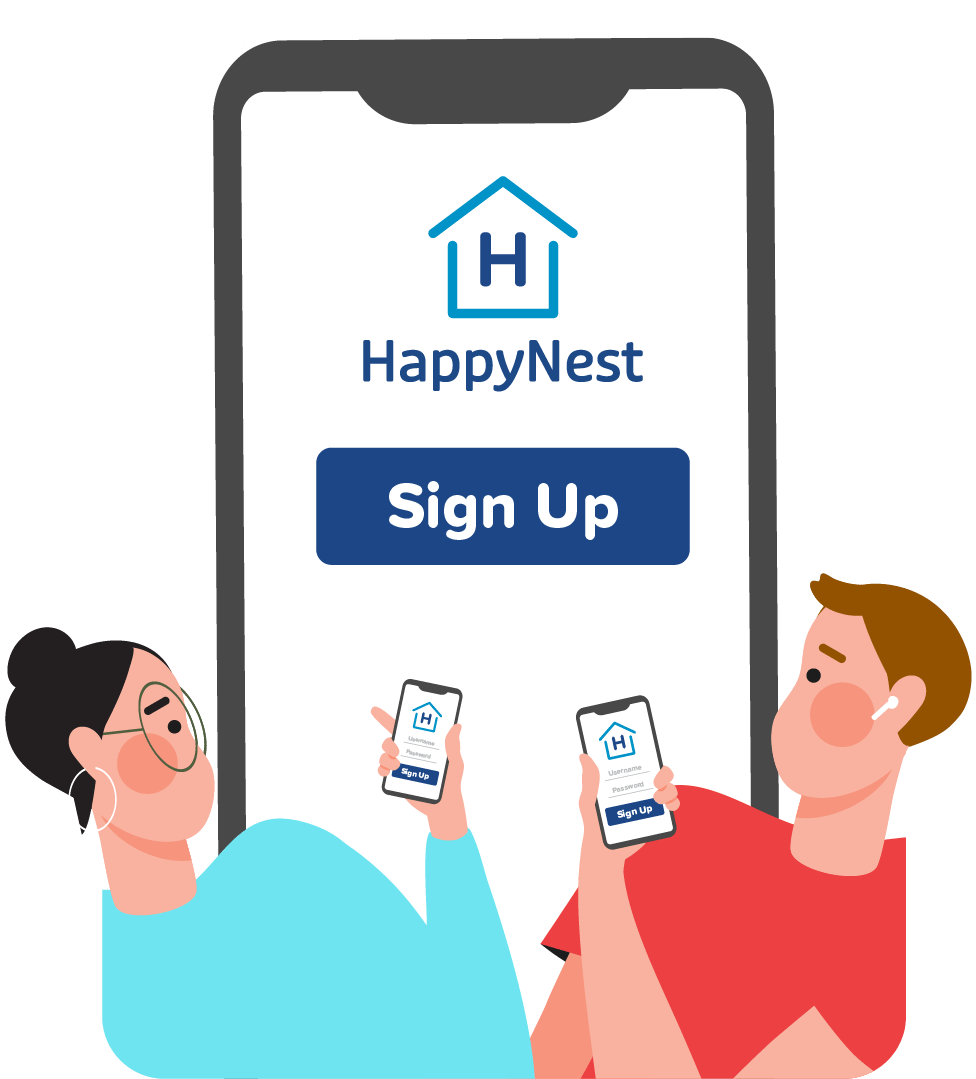 Sign Up
Download our Apple or Android app or sign up on the website and tell us how often you'd like your laundry done – weekly or by request. That's all it takes to eliminate the task of laundry from your life.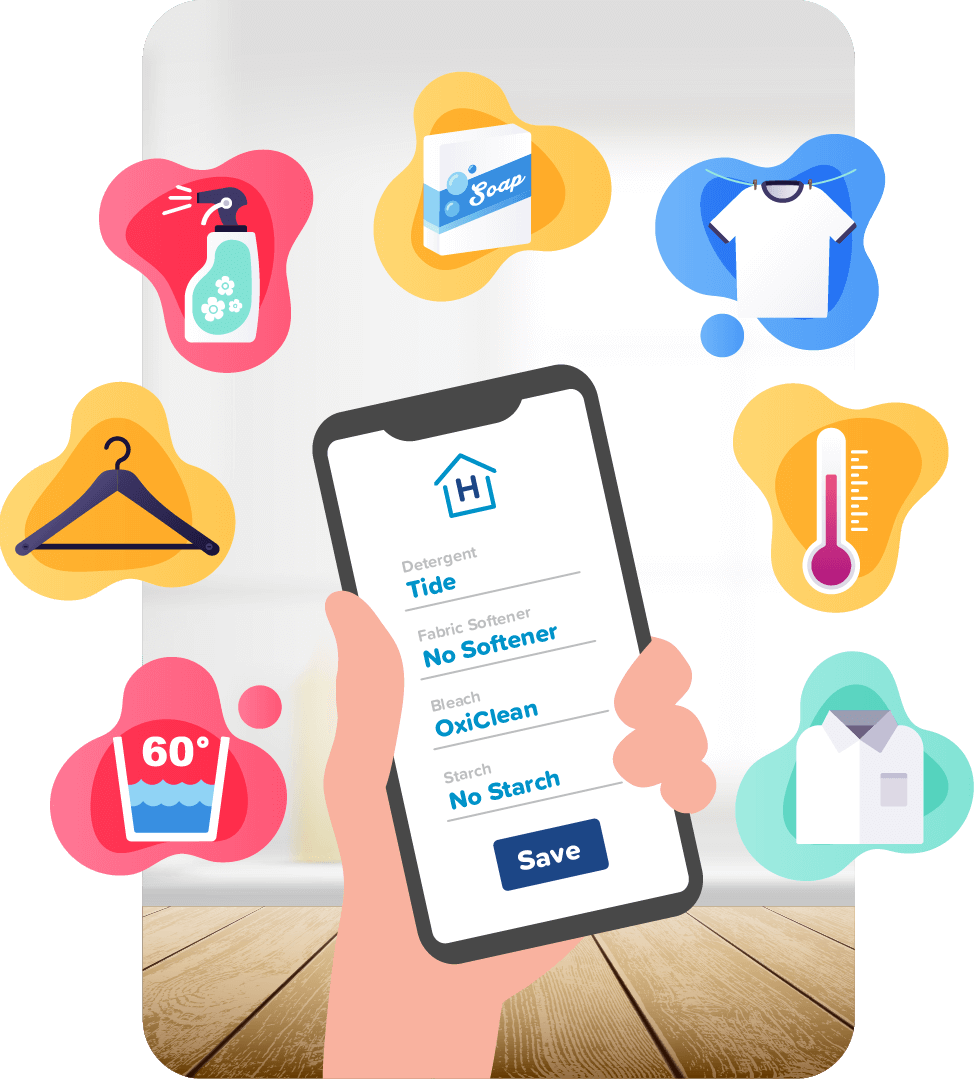 Customize
Need a soap with no perfumes? Like your socks rolled, not folded? Don't like fabric softeners? Tell us all about your laundry preferences – starting from detergent to dryer temperature. We'll get it right!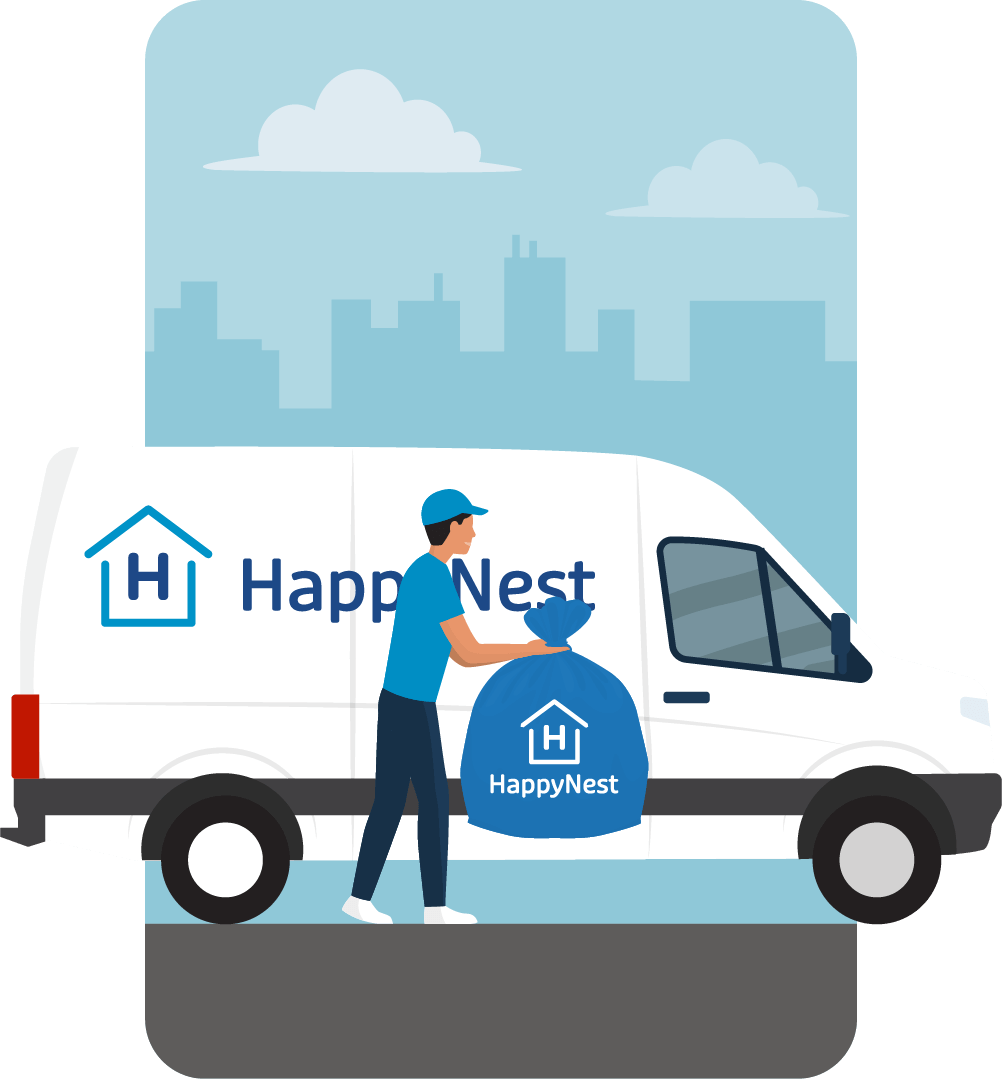 We Do The Rest!
Simply leave your clothes out in the HappyNest bag for pickup on laundry day. We'll wash, dry, fold, and return them to you the very next day!
ZIP Codes We Service in Washington D.C.
HappyNest services all of the ZIP Codes listed below. If you don't see your area in the list, enter your information and join our waitlist. We will notify you when service opens up in your area!
20020
20058
20001
20007
20009
20011
20015
20017
20019
20057
20002
20008
20010
20012
20016
20018
20037
20566
20003
20004
20005
20006
20024
20032
20036
20045
20052
20577
20064