Just because you live in the "Land of Steady Habits" doesn't mean you don't deserve a break from the seemingly never-ending laundry cycle. Life in Connecticut puts enough on your plate as it is, so why not sign up for HappyNest's laundry delivery service?
The HappyNest laundry service takes the burden of doing the laundry off of your shoulders, which gives you the time and energyk to better enjoy your life in Connecticut. Whether you're looking to relax with your family or get out of the house and explore everything that beautiful Connecticut has to offer, HappyNest is the laundry service for you.
HappyNest Makes Laundry Easy!
Nobody wants to spend all of their free time in the laundry room when all of the fun activities and beauty that Connecticut has to offer is waiting for them outside their door. Luckily, HappyNest's wash and fold laundry service makes the laundry cycle so easy that you'll have more than enough time to live life in Connecticut to the fullest.
To get started, all you have to do is visit our website, send us an email, or reach out via phone at (855) 335-9274. You'll be ready to go in less than three minutes!
Next, build your dream load of laundry from our assortment of laundry products, and make sure to give us any other instructions that'll help HappyNest's laundry service give your clothes the best care possible.
Finally, just make sure to leave your clothes out on the designated day, and let the HappyNest laundry service take care of the rest! We'll have your clothes back to you, washed and folded, the next day.
Get to Know HappyNest!
How Much Does HappyNest Cost?
You can take advantage of the HappyNest laundry service in Connecticut for as low as $1.99 per pound of laundry (more specific prices are available on our website). You can treat yourself to HappyNest without worrying about going over your budget!
Can I Change My Service?
You can update your laundry service at any time! Whether you need to change your pickup location, want to try out some new laundry detergents, or have to schedule an emergency pickup, HappyNest will work with you to give you an incredible laundry experience.
What Will HappyNest Wash?
HappyNest's laundry service accepts all machine-washable garments and beddings, from comforters to coats to almost everything else.
Connecticut, Try HappyNest!
If you need a break from the laundry cycle, then HappyNest is the laundry service for you. It's convenient, affordable, and everything that you've been looking for in a wash and fold laundry service in Connecticut. Sign up today, and do life, not laundry!
How HappyNest Works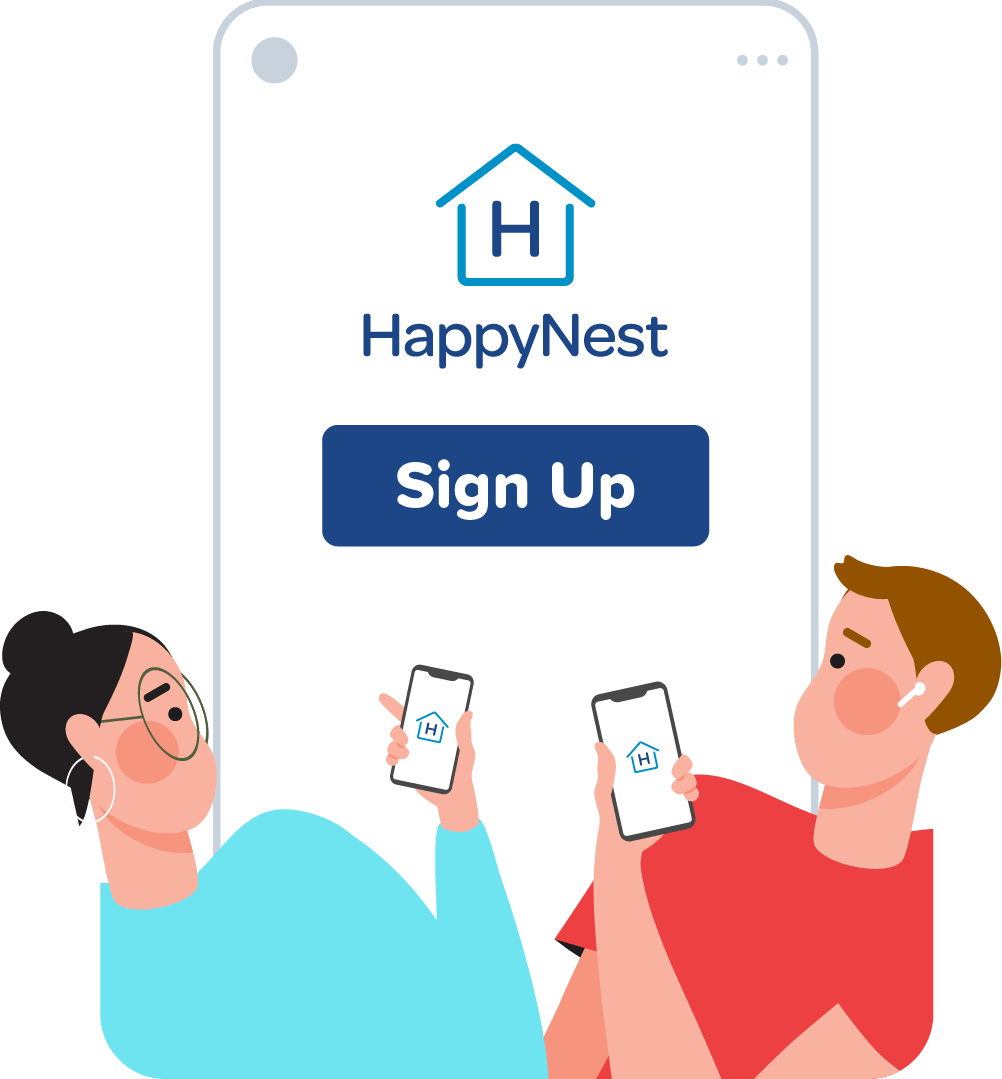 Sign Up
Download our Apple or Android app or sign up on the website and tell us how often you'd like your laundry done – weekly or by request. That's all it takes to eliminate the task of laundry from your life.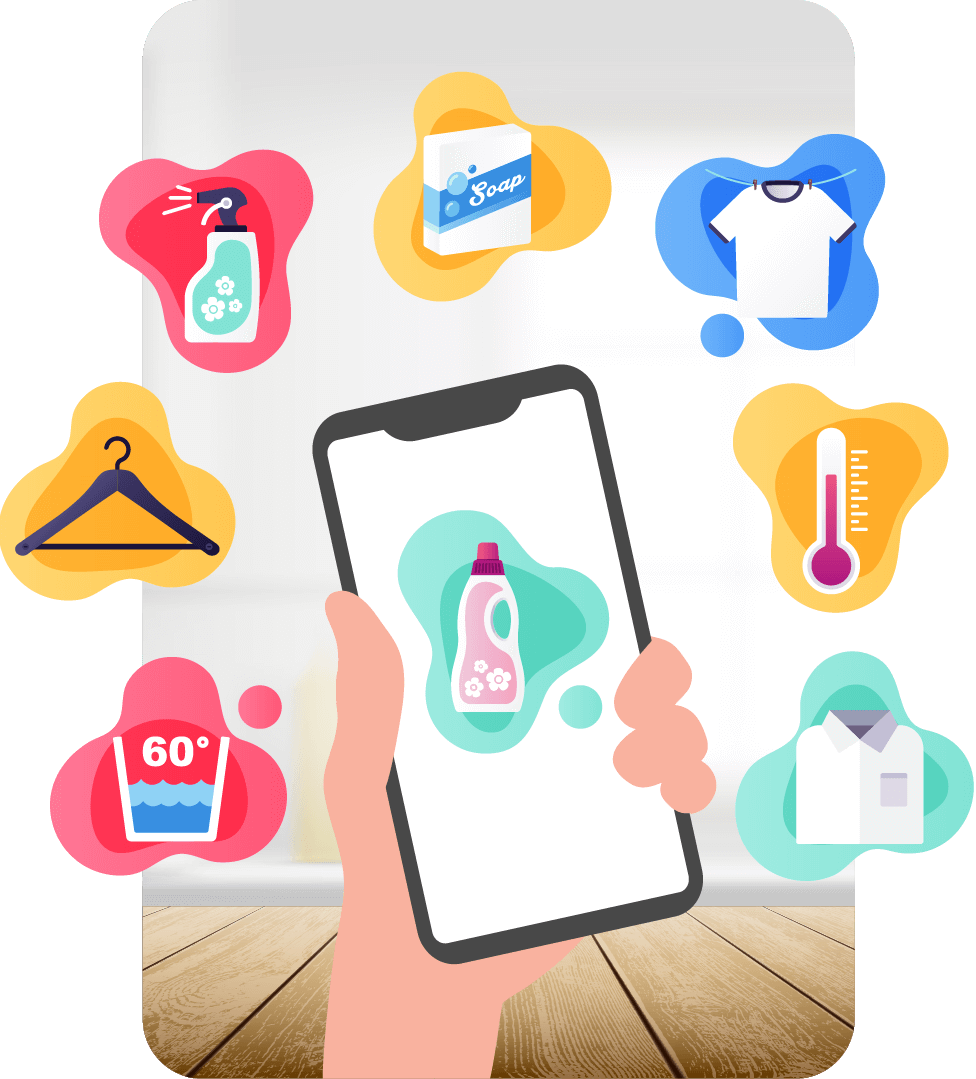 Customize
Need a soap with no perfumes? Like your socks rolled, not folded? Don't like fabric softeners? Tell us all about your laundry preferences – starting from detergent to dryer temperature. We'll get it right!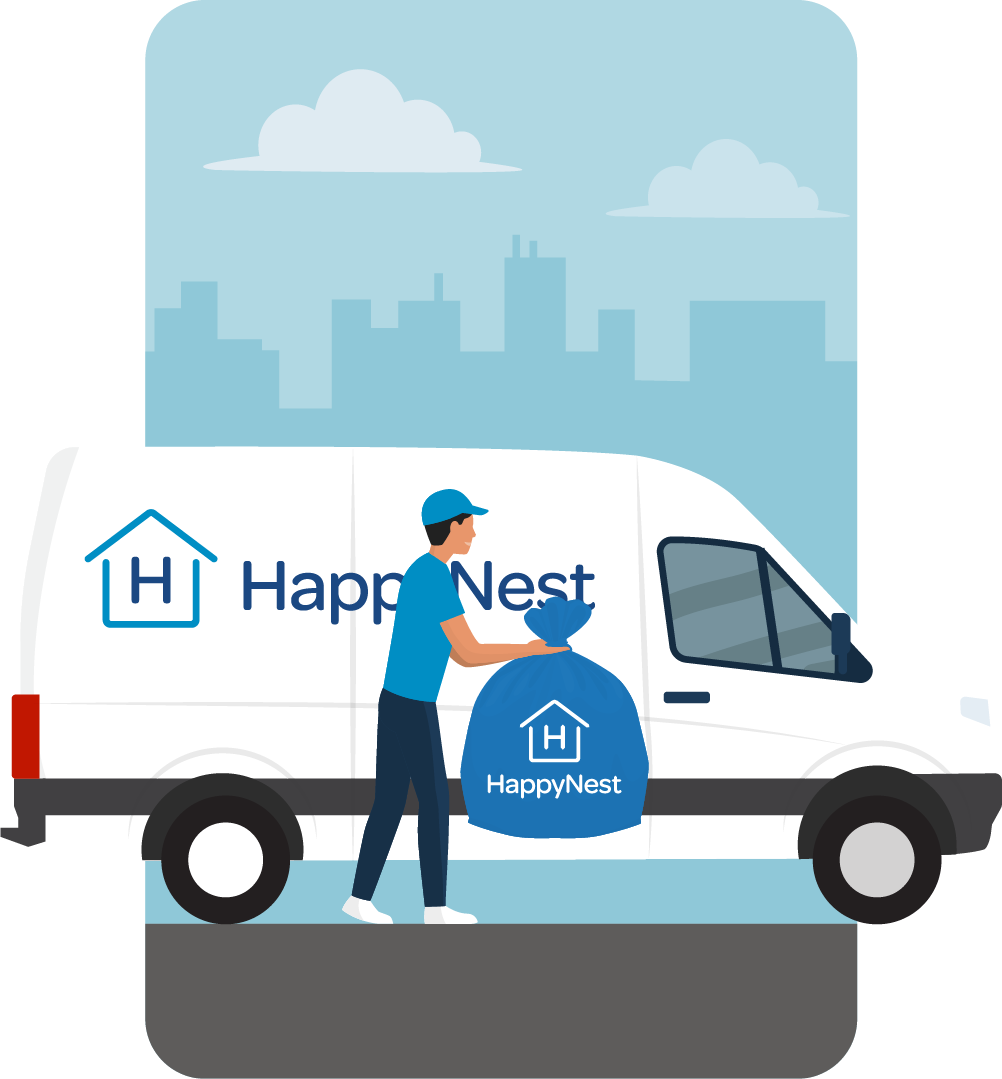 We Do The Rest!
Simply leave your clothes out in the HappyNest bag for pickup on laundry day. We'll wash, dry, fold, and return them to you the very next day!