The weekends were never meant for washing clothes. Have you been on the hunt for a residential laundry service that takes care of the hard stuff so you take it easy in your sunny state of Florida? Well, look no further. HappyNest is a pickup and delivery laundry service that takes on the laundry so you can take off a day or two. We've made it quick and simple to sign up because we know you have better things to do than hoist the heavy laundry basket on your hip:
Download our app on the App Store or Google Play; or visit our website and schedule your pickup and drop off dates. Whether weekly or by request, HappyNest home laundry service is here to serve Florida residents.
Customize your laundry preferences. Choose your detergent, softener, dryer temperature, and even how you want your belongings folded!
Leave your dirty clothes in a designated bag on the porch and we will be by for pickup.
You can expect the full laundry service and a twenty-four hour delivery.
A Home Laundry Service for Florida's Beach-Goers
Home to legendary white-sand beaches so we know it must be a struggle to be indoors when the bright, light and absolutely delightful Florida tempts you from sunrise to sunset. HappyNest is efficient and easy because we know you'd rather not waste a second more on your least favorite chore.
We are readily available to answer any questions as you navigate your choice of detergents, softeners, dryer sheets, and bleaches. Our laundry professionals are available to answer your questions via text or phone at 855-335-9274 or by email at hello@happynest.com. We hope you feel reassured and stress-free once signing up. Your only job is to slather on some sunscreen and lay out a towel once you've scheduled your pickup date. We'll pick up the big, blue HappyNest bag of dirty clothes and linens, you pick up your shades and sun hat.
A Full-Service Laundry that Knows How to Keep Everything Sparkling
Are you worried about cleanliness in your pickup and delivery laundry service? HappyNest is here to soothe any worries you may have about the quality of our facilities. You will never have to fret about your belongings being mixed with other peoples' loads. HappyNest team members–from office staff to our laundry care professionals and drivers–regularly disinfect their hands and equipment. You can feel confident that your clothes will be delivered clean in every sense of the word. While you wait, you can take advantage of outdoor activity like admiring shopping malls in Miami, Florida. Let all concerns of thorough washing melt away as you take in the colorful visionary work in Florida's greatest street art museum.
A Laundry Folding Service That Keeps Your Best Looking the Best
There is nothing more luxurious than eating a hot meal from your favorite restaurant on a warm Florida evening. With HappyNest's help, you can have the time to get dolled up for a singular night of wining and dining. HappyNest's wash and fold laundry service is open to special instructions if you prefer to have your clothes hung up, folded tightly, or even rolled up! Perhaps you don't want standards to slip. If that's the case, just log in to your account and update your Laundry Preferences adding a note in the "Laundry Instructions" if you want your tapered slacks returned on a clip hanger. Take time to cherish an evening of easy bliss, eat your South African lobster tail, and then schedule your next laundry pickup.
Florida is an absolute smorgasbord of experiences. Laundry is only a wall between an excruciating day of rolling socks and a day spent strolling and lounging to your heart's content. HappyNest doesn't want you to break a sweat over laundry. Instead, sweat it out in the Florida heat, and do life–not laundry!
How HappyNest Works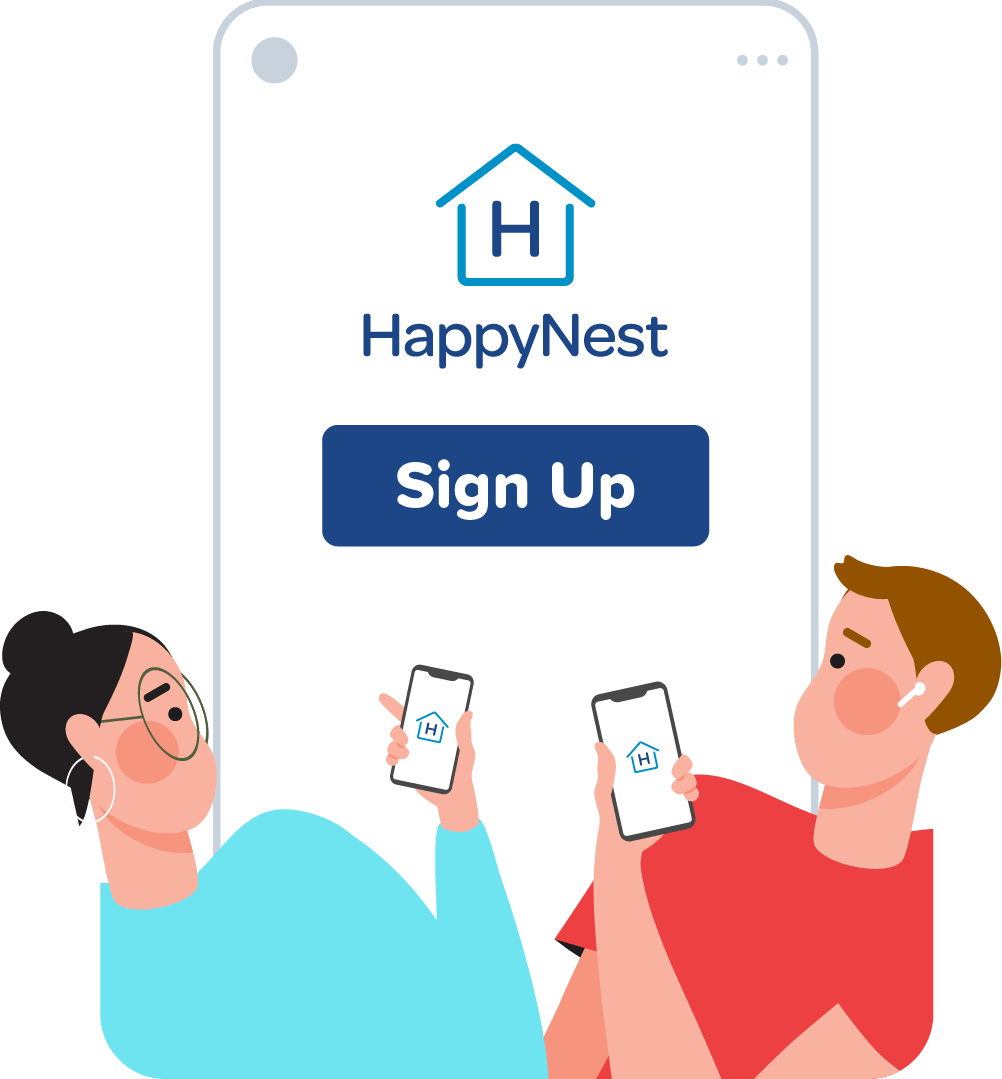 Sign Up
Download our Apple or Android app or sign up on the website and tell us how often you'd like your laundry done – weekly or by request. That's all it takes to eliminate the task of laundry from your life.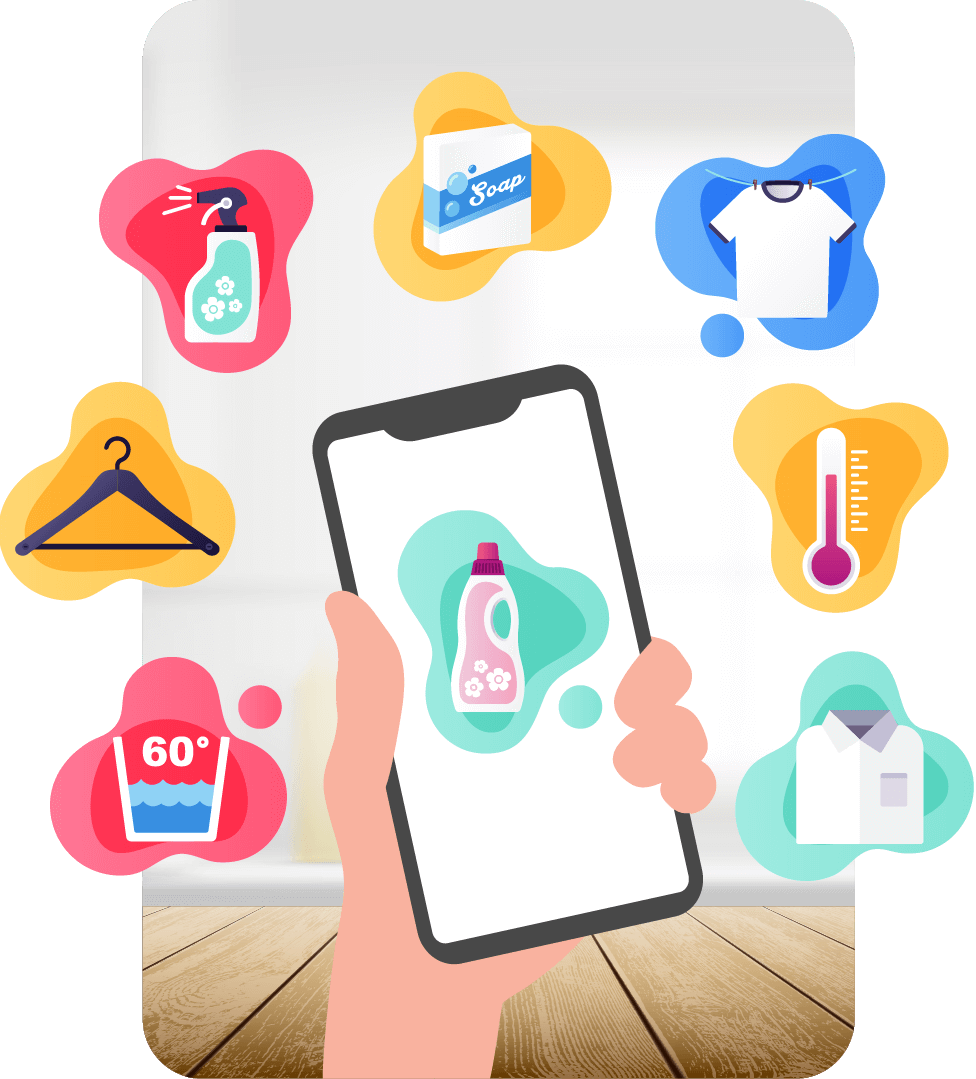 Customize
Need a soap with no perfumes? Like your socks rolled, not folded? Don't like fabric softeners? Tell us all about your laundry preferences – starting from detergent to dryer temperature. We'll get it right!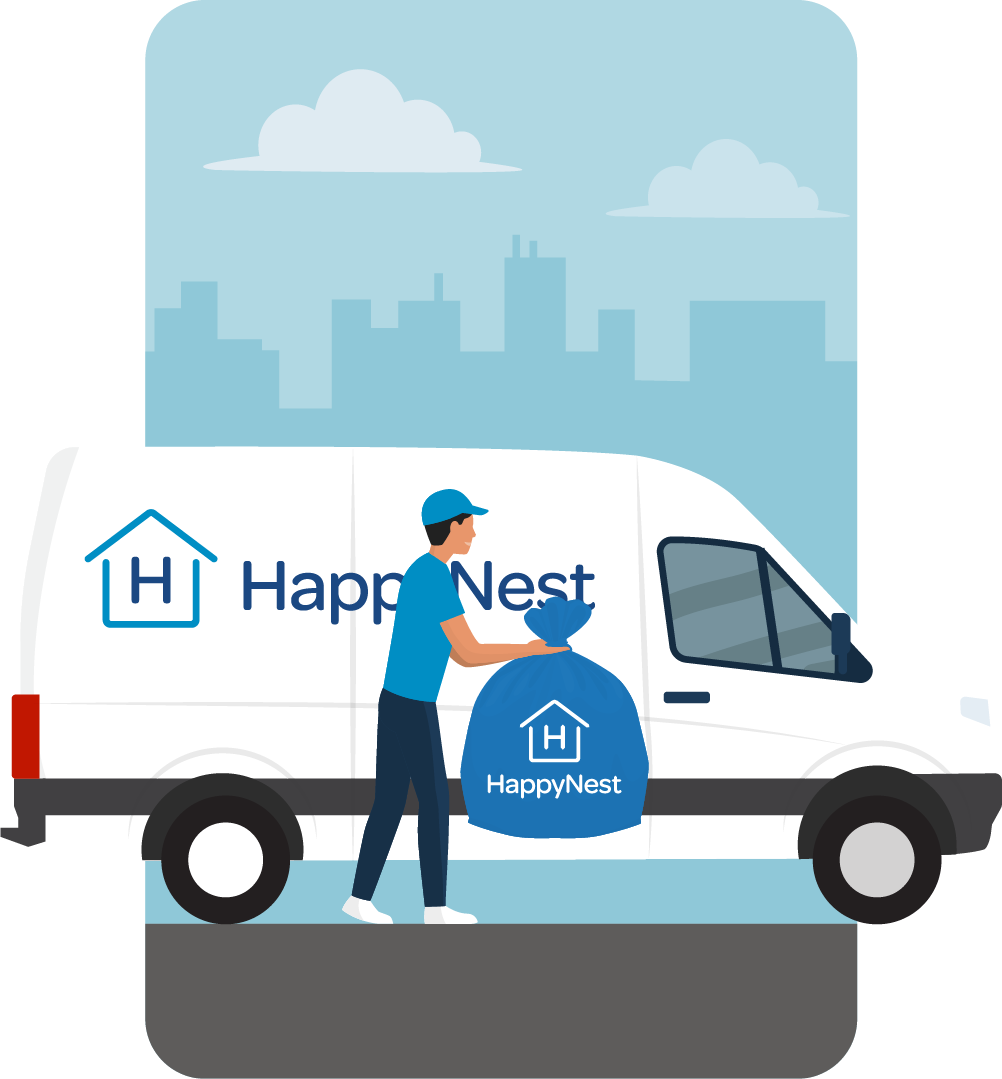 We Do The Rest!
Simply leave your clothes out in the HappyNest bag for pickup on laundry day. We'll wash, dry, fold, and return them to you the very next day!