Maryland manages to have a little of everything. If you like water, you have the Chesapeake Bay and plenty of coastline. If you like mountains, you can hike to the peak of South Mountain on the Appalachian Trail. If you like cities, well, you have Baltimore, "Charm City" itself, not to mention that you are just a stone's throw away from the nation's capital. And if you like history, there is plenty of that here too. After all, the national anthem was written on a ship in Baltimore Harbor.
But life in Maryland is busy. Whether you are commuting, managing the delicate balancing act of working from home, or juggling family responsibilities, most of your day can easily get tied up sweating the small stuff. How can you find time to take in everything Maryland has to offer? HappyNest pickup and drop off laundry service wants to help give you back some free time, by taking your laundry off your hands.
Why choose HappyNest in Maryland?
We are ecofriendly: We offer name-brand detergents as well as natural and perfume-free options. We can even use white vinegar as a fabric softener if that's your preference.
We are convenient: On laundry day, just leave your laundry outside your door. We will come pick it up and return it to you washed and folded the next day.
We are flexible: Do you want your laundry picked up on the same day every week? No problem. Maybe you are not a regular-schedule person and you rather just have your laundry picked up by request. That's fine too, just let us know your preference.
We are affordable: While our rates may vary slightly from town to town, we strive to keep costs low. Often, our service is not much more than doing laundry on your own. Call us at 855-335-9274 to find our rates near you.
Relax
What could you do with your free time while HappyNest pickup laundry service does your laundry? In Maryland, there's nothing that says relaxation like spreading paper over your table and covering that paper with a nice pile of Maryland crabs. Have some hammers on the table, maybe some hushpuppies, and plenty of Old Bay Seasoning everywhere. You might want to have some of Baltimore's own Natty Boh to wash down that great meal. If when you finish your meal your clothes smell like steamed crabs and Old Bay, that is a sign of a good time. And don't worry, HappyNest wash and fold laundry service can have your clothes smelling clean and fresh again in no time.
Sunshine and sea air
Maybe with more fee time you will be able to find the time to take the family to Ocean City. Let the kids jump through ocean waves. Rent a boat for a ride through the bay. Ride bikes down the boardwalk. Can you smell those Thrasher's fries already? Have some thrill rides on the roller coasters at Jolly Roger at the Pier. Maybe win a stuffed animal at a boardwalk game while you are at it. Cool down with some Kohr Bros ice cream. And bring home some fudge and saltwater taffy to keep the flavors of the beach with you a little longer. If you come home with a suitcase full of clothes covered in sand and ice cream stains, it's ok. HappyNest drop off laundry service will take care of it.
Historic Maryland
Maybe you rather use your time off from laundry to get reacquainted with Maryland's place in history. From the somber battlefield at Antietam, to the quaint streets of Frederick, where Francis Scott Key used to practice law, to the US Naval Academy Chapel, where John Paul Jones, the father of the US Navy Academy is buried, Maryland is teeming with history. You can explore both the history of the B&O railroad and the underground railroad right here in Maryland. Let's not forget your state also has a historic role in horse racing, as the center jewel in the triple crown.
The point is, when you step out of the house in Maryland, there is a lot to explore. HappyNest laundry service wants to help you do life, not laundry. So, give us a call at 855-335-9274, or sign up online, and find out how we can serve you.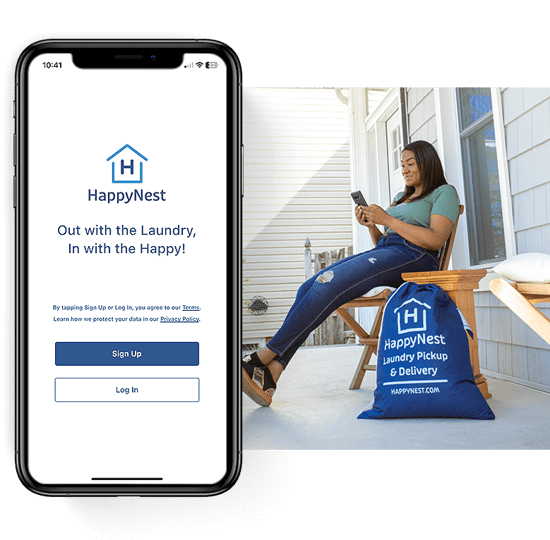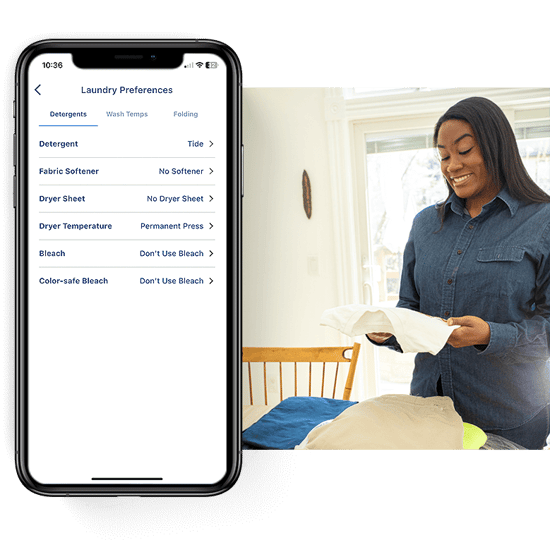 Customize Your Preferences
Choose your pickup day, select your detergent, folding preferences, and more. You can change your settings anytime!
Customize Your Preferences
Choose your pickup day, select your detergent, folding preferences, and more. You can change your settings anytime!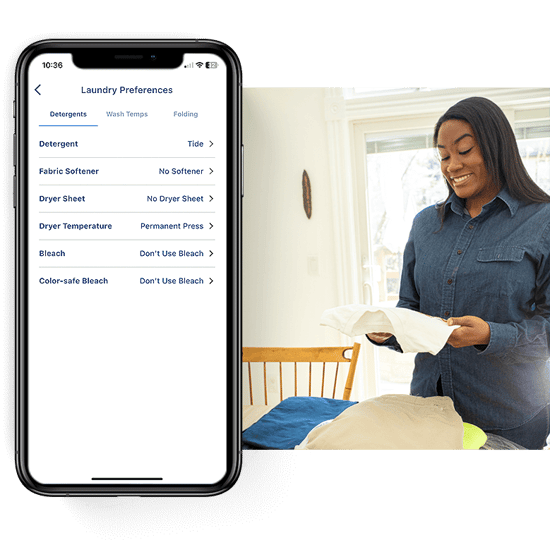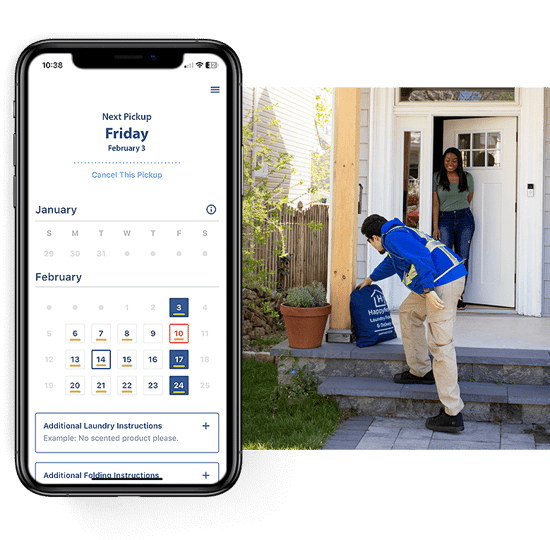 Leave Out For Pickup
We'll remind you the day before to have your laundry ready for pickup. And for good measure, we'll let you know when our driver is on the way. Your perfectly washed, fluffed, and folded clothes will be returned the next day.
Cities and Towns We Service in Maryland
HappyNest services all of the cities and towns listed below. If you don't see your area in the list, enter your information and join our waitlist. We will notify you when service opens up in your area!