Pennsylvania is the state that has it all, from the noble history of Philadelphia to the beautiful waters of Lake Erie to the delicious chocolate made in Hershey. No matter who you are, you're bound to find something exciting to do in the amazing state that you call home.
But sometimes, it's just so hard to get yourself out of the house, what with work and family and all of the effort that goes into making your home run smoothly. If only there was a way to take some of that off of your plate.
Luckily, HappyNest's pickup and drop-off laundry service is here to save the day. We'll take care of your laundry, so that you can get out of the house and enjoy all of the adventures waiting for you in Pennsylvania.
Isn't Laundry Such a Chore?
Let's face it: running a load of laundry is nobody's idea of a good time, so why would you want to spend any more time washing and folding your family's never-ending stream of clothes than you have to?
So why not give HappyNest's laundry service a try? It's affordable, convenient, and just what you need to get out of the laundry room for good!
How Does HappyNest's Full Service Laundry Work?
First, you set up your account! Whether you send an email, visit the website, or give the HappyNest customer service team a call at (855) 335-9274, it'll only be a few minutes before you're ready to start using HappyNest's laundry delivery service.

Next, design your ideal load of laundry. From the detergent brand to the drier heat, you'll still be in full control of your laundry experience.

Finally, you just have to make sure to leave your laundry out at the designated time and get ready to enjoy the rest of your laundry-free day! HappyNest will have your clothes back to you the very next day, ready for another round of adventure.
It's really that easy! You're only a few minutes away from more free time than you'll probably know what to do with. Thankfully, there's no shortage of activities and excursions waiting for you across Pennsylvania, so you'll definitely find a way to pass the time!
Let HappyNest Meet All of Your Laundry Needs
No matter what life in Pennsylvania throws at you, HappyNest's home laundry service will rise to the challenge!
Do you have special instructions? Do you want to use a specific laundry detergent, drier sheet, or fabric softener? HappyNest has all sorts of brands for you to try out, from Tide to Bounty, All Free & Clear to Gain, and even good old-fashioned white vinegar if you want it!
Is there a pesky stain on your clothes that you just can't seem to get rid of? HappyNest's stain treatment service is sure to get that out of sight and out of mind!
Do you need to schedule an emergency laundry session? HappyNest offers on-demand pickups for all of those annoying laundry emergencies.
Get a Premium Service at an Affordable Price
You might be thinking that such a fantastic laundry service would be ridiculously expensive, but that couldn't be farther from the truth! HappyNest is super affordable, so you'll never have to choose between using a fantastic laundry service or spending your money on one of the fun activities waiting for you out in Pennsylvania. There's not even an additional charge for pickups and drop-offs, so you know that you're always getting the most bang for your buck!
Join HappyNest, and Do Life, Not Laundry!
We know that there are so many other things that you'd rather be doing in Pennsylvania than your laundry. You want to explore the great outdoors, go out on the town, and enjoy some quality time with your friends and loved ones, and you can't do any of that if you're chained to your laundry machine.
So treat yourself to the gift of HappyNest's pickup and drop-off laundry service. Let HappyNest take care of the laundry, so that you can focus on the things in Pennsylvania that actually matter. Get started today, so that you can do life, not laundry!
How HappyNest Works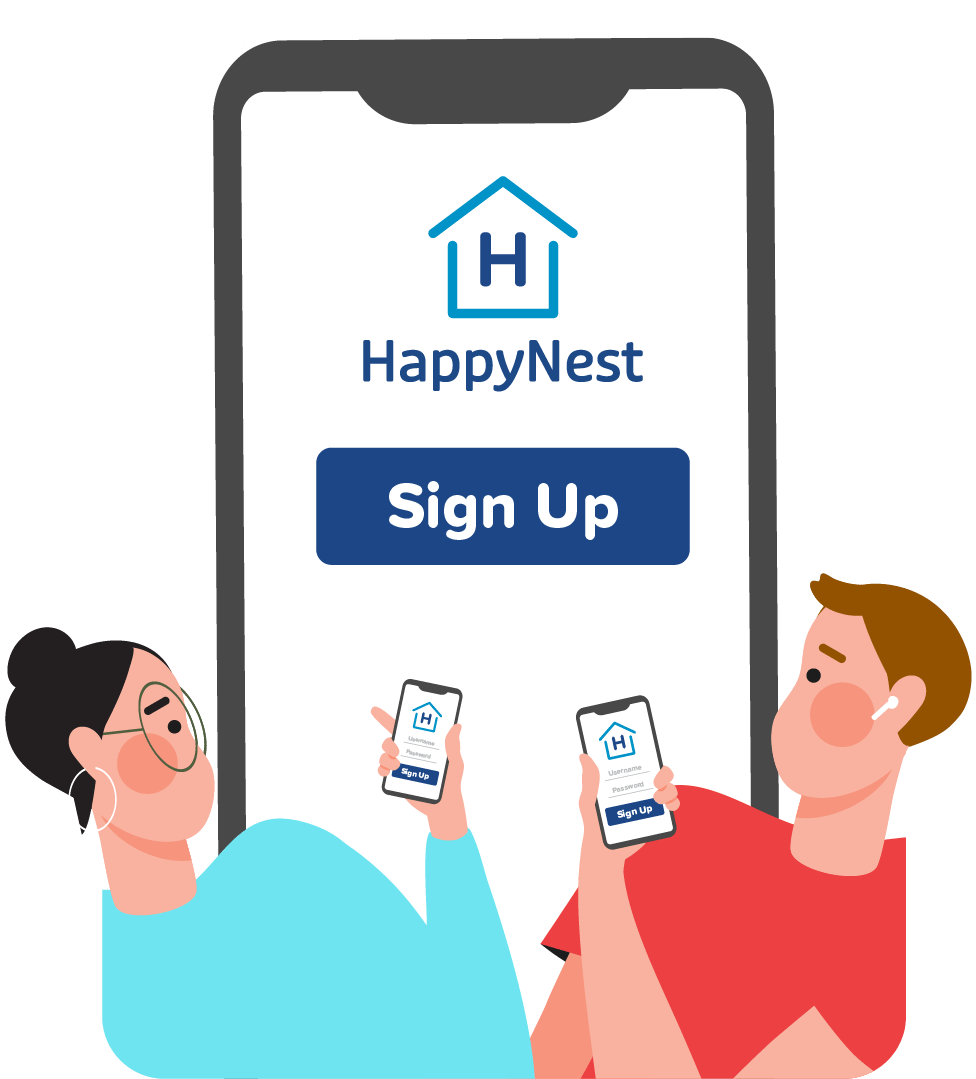 Sign Up
Download our Apple or Android app or sign up on the website and tell us how often you'd like your laundry done – weekly or by request. That's all it takes to eliminate the task of laundry from your life.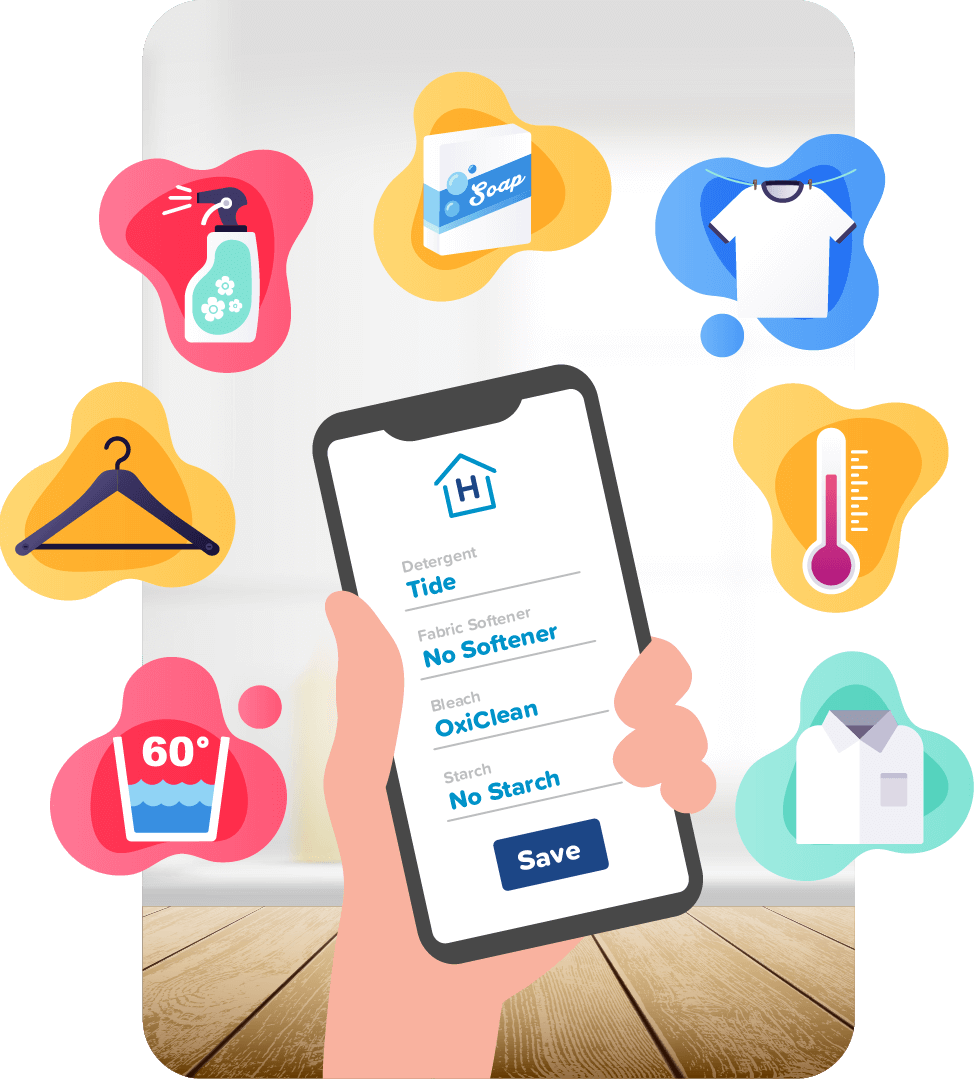 Customize
Need a soap with no perfumes? Like your socks rolled, not folded? Don't like fabric softeners? Tell us all about your laundry preferences – starting from detergent to dryer temperature. We'll get it right!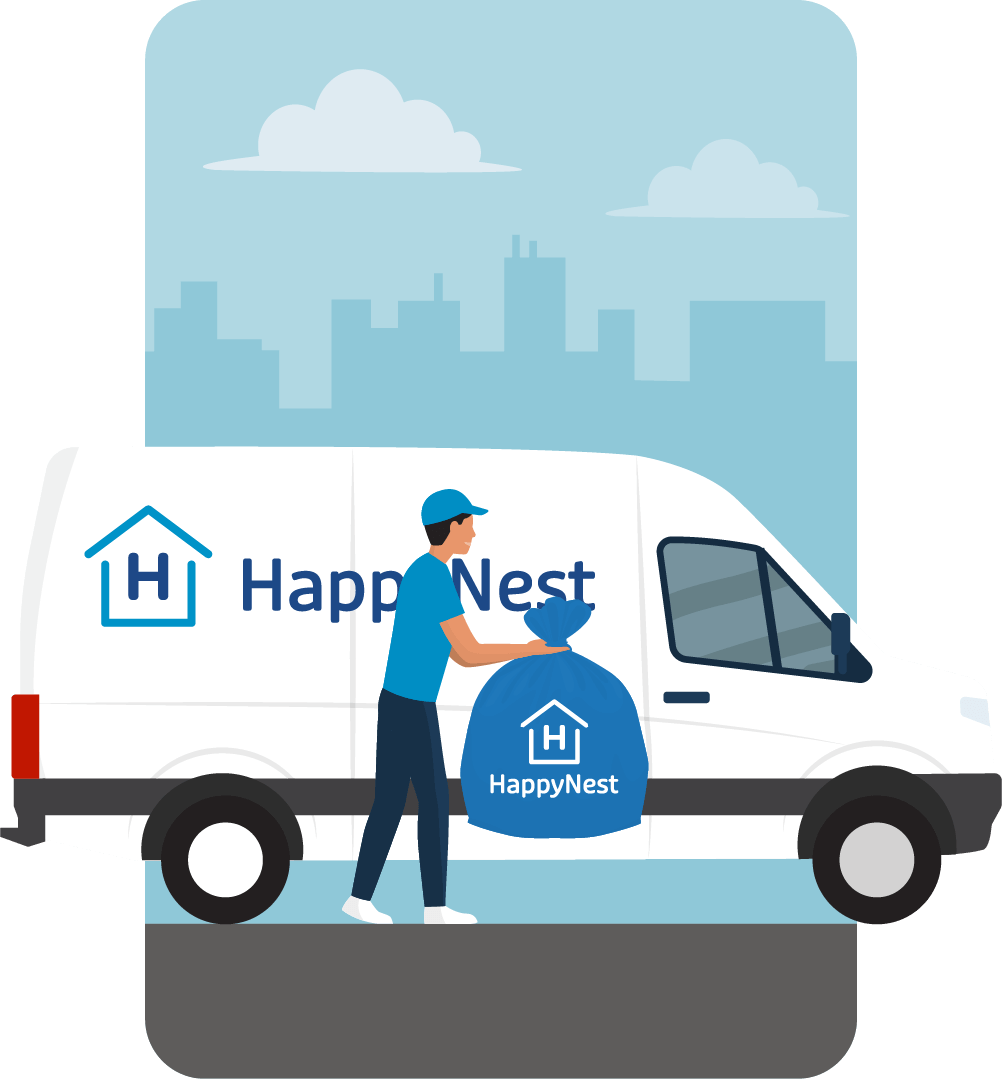 We Do The Rest!
Simply leave your clothes out in the HappyNest bag for pickup on laundry day. We'll wash, dry, fold, and return them to you the very next day!
Cities and Towns We Service in Pennsylvania
HappyNest services all of the cities and towns listed below. If you don't see your area in the list, enter your information and join our waitlist. We will notify you when service opens up in your area!
Abington
Albion
Aldan
Ambler
Ardmore
Aston
Bala Cynwyd
Bensalem
Berwyn
Beverly
Blue Bell
Bordentown
Bridgeport
Bristol
Broomall
Bryn Athyn
Buckingham
Chalfont
Cheltenham
Chester
Chester Springs
Chesterbrook
Clifton Heights
Collegeville
Conshohocken
Corry
Cranesville
Darby
Devon
Doylestown
Dresher
Drexel Hill
East Springfield
Edinboro
Elkins Park
Ewing
Fairless Hills
Fairview
Feasterville Trevose
Flourtown
Folsom
Fountainville
Furlong
Girard
Gladwyne
Glenolden
Glenside
Gradyville
Gwynedd
Gwynedd Valley
Harborcreek
Harleysville
Hatfield
Haverford
Havertown
Horsham
Huntingdon Valley
Jamison
Jenkintown
Kulpsville
Lafayette Hill
Lake City
Langhorne
Lansdale
Lansdowne
Lawrence Township
Levittown
Lower Merion
Malvern
McKean
Media
Merchantville
Merion Station
Monmouth Junction
Mont Clare
Montgomeryville
Morrisville
Morton
Narberth
New Hope
Newtown
Newtown Square
Norristown
North East
North Wales
Oaks
Oreland
Paoli
Pemberton
Penllyn
Penn Valley
Phoenixville
Plymouth Meeting
Prospect Park
Ridley Park
Rose Valley
Royersford
Secane
Sellersville
Sharon Hill
Skippack
Souderton
Springfield
Swarthmore
Telford
Union City
Upper Chichster
Upper Darby
Wallingford
Warminster
Warrington
Waterford
Wattsburg
Wayne
West Springfield
Willow Grove
Worcester
Wyncote
Wynnewood