With an "Unbridled Spirit," who wants to be doing laundry?
Overwhelmed with mounds of laundry? Just don't feel like doing it (no judgement here)? Need a little help? (We all do sometimes.) Whether you're from "The Ville," "LexVegas," or any of the other beautiful places in your amazing state of Kentucky, HappyNest's residential laundry service will lessen your stress and help you have more time to do the things you enjoy. Bluegrass, college basketball, being out in nature, or just spending time with friends and family–"Do life, not laundry," that's our moto!
How Can We Help?
HappyNest is a pickup and drop off laundry service for today's busy households or just folks who need help doing laundry. HappyNest will pick up your laundry and drop it off the very next day—washed, dried, and folded (sounds pretty good–huh?). You choose from our selection of detergents, softeners, dryer sheets, and bleaches to make it just right. Environmentally conscious? We have those options too. Cold wash only? No problem, we've got this!
Give us a try, here's how it works:
Visit our website happynest.com (or download the app on your smartphone) or call 855-335-9274.
Start signing up to check pricing. (We're very affordable!)
Schedule a pickup.
It's that easy. Satisfaction Guaranteed! That's our HappyNest pledge to you.
How would YOU spend your time if you didn't have to do laundry? We at HappyNest have some thoughts…
Let's Talk Food
Kentucky has some amazing local recipes…Burgoo, Hot Brown, Fried Chicken, or a Betty (yum). HappyNest's laundry pick up service will help you have your clothes clean and ready to wear so you can enjoy these favorites with family and friends. End up wearing your Hot Brown? No problem! Leave your laundry woes to us. What's easier than leaving your laundry out for HappyNest to pick up and bring back clean the very next day? "Out with the laundry, in with the Happy." Now we're talking!
Blue (or Red)
Enough said. You love your college teams–whether it's the Kentucky Wildcats or Western Kentucky University's Hilltoppers. Let HappyNest's laundry service give you back some time, so you can have friends over to watch the games or get out and see them. Have kids or grandkids who play sports? We know the laundry piles up and sometimes you just don't have the time (or energy) to get it all done. Leave it to us! Put your laundry in our bag and out for pickup, and we'll have it back to you the following day. What's easier than that? (Maybe relaxing on the couch—hey, you have time now!)
Kentucky Derby
Thought only "highfalutin" folks have someone else do their laundry? HappyNest's affordable home laundry service will make you feel high class. So put on your hat, grab a mint julep, and leave your worries behind. Enjoy Thunder Over Louisville and the Kentucky Derby without a care in the world. Laundry is done…and you're off to the races!
So what are you waiting for? Sign up today and never worry about laundry again!
How HappyNest Works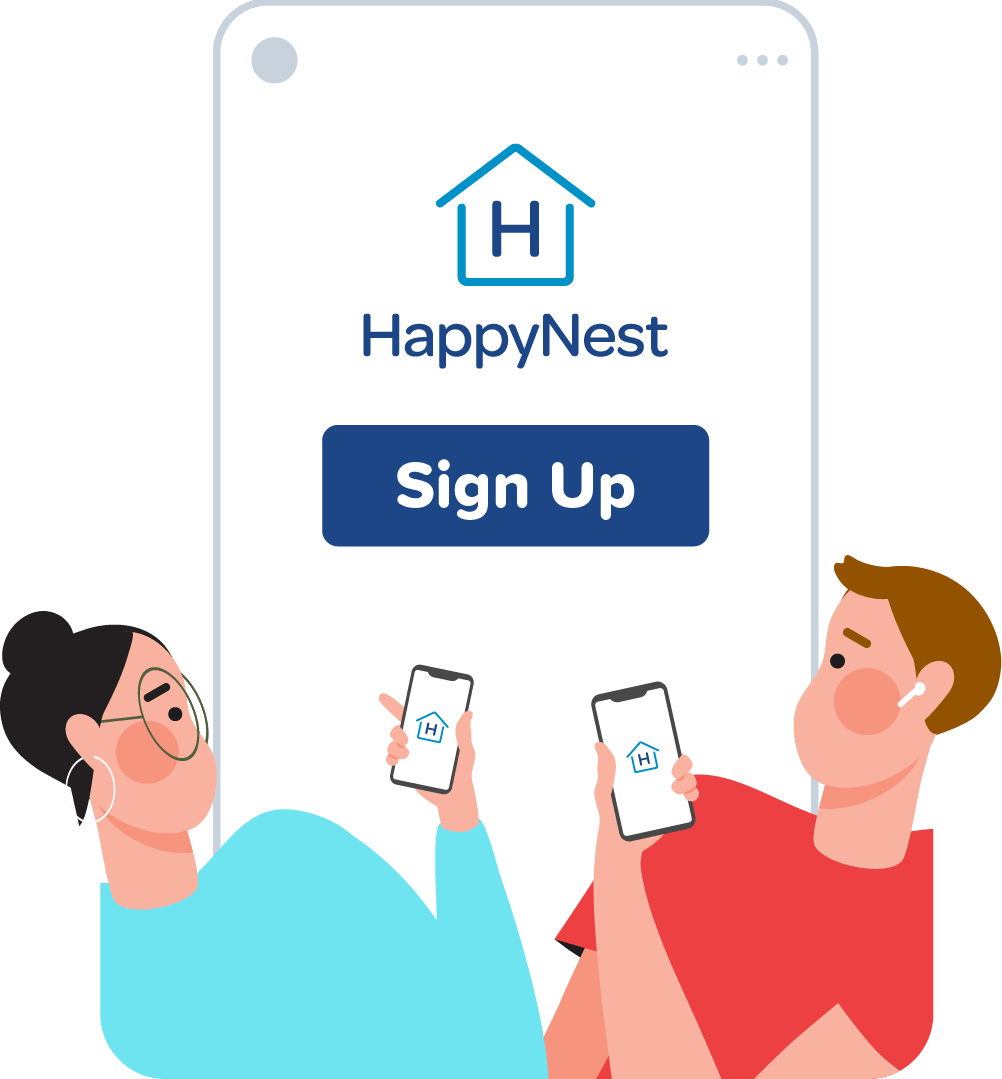 Sign Up
Download our Apple or Android app or sign up on the website and tell us how often you'd like your laundry done – weekly or by request. That's all it takes to eliminate the task of laundry from your life.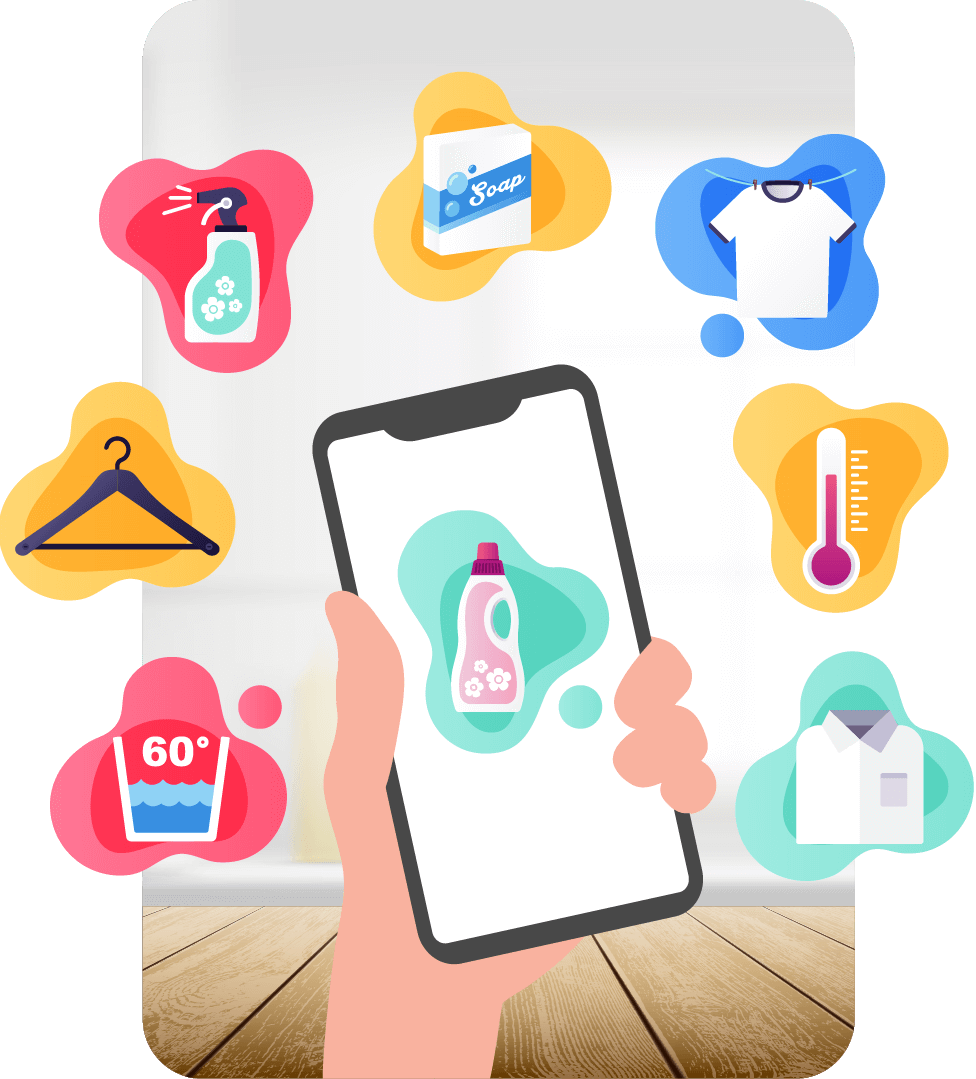 Customize
Need a soap with no perfumes? Like your socks rolled, not folded? Don't like fabric softeners? Tell us all about your laundry preferences – starting from detergent to dryer temperature. We'll get it right!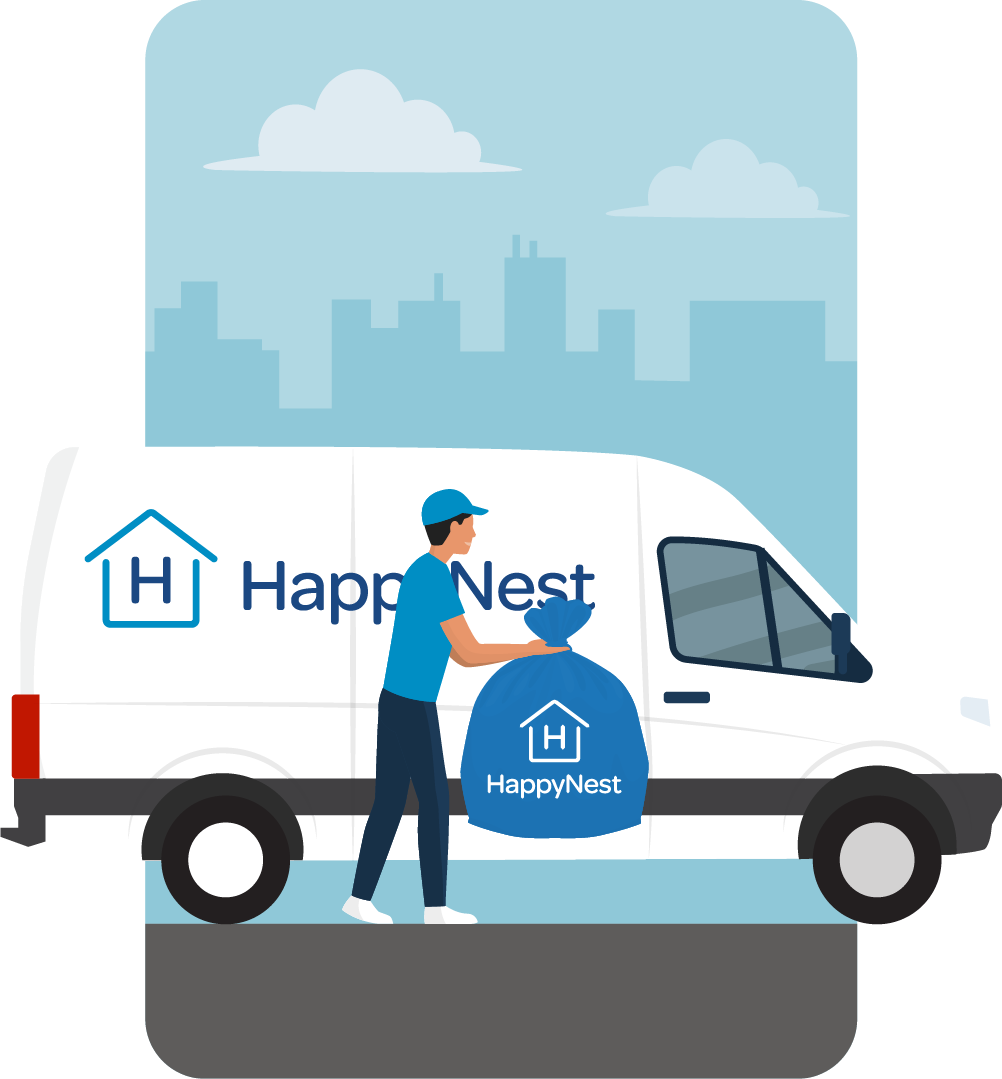 We Do The Rest!
Simply leave your clothes out in the HappyNest bag for pickup on laundry day. We'll wash, dry, fold, and return them to you the very next day!