As the host of the Indianapolis 500 for more than a century to turning out basketball star Larry Bird and generating the fifth-highest number of professional basketball players per capita of any state, Indiana loves its sports. Today, Indiana is home to the Indianapolis Colts NFL team, Indiana Pacers NBA team, and a slew of college sports teams.
The Hoosier State's Saving Money with HappyNest Laundry Services
Sports are particularly popular among the youth in the Hoosier State. In 2018 and 2019, about 89,500 boys and 63,000 girls participated in high school sports in Indiana.
Playing sports means dirty jerseys and other gear stinking up the laundry room. Who wants that thankless job of continuously doing laundry? It never ends. HappyNest pickup and drop off laundry service is available in Indiana so you don't have to do your family's stinky laundry, and in many cases, it costs less. In addition to saving you time, laundry services also save on detergent, fabric softeners, stain removers, bleach, and electricity for your washer and dryer.
After signing up for the regular or as-needed laundry service, all you have to do is leave your dirty clothes, towels, and/or bedding outside your door for pickup. HappyNest picks up your items, and there's never a pickup or deliver charge for next-day service, and washes, dries, and folds (or puts on hangers if you prefer) and returns them.
Why use HappyNest laundry service in Indiana?
Save money: Save yourself not only time but save money on detergent and other supplies. To find out how much HappyNest costs in your area, sign up today.
No contracts or commitment: We don't bother with contracts or long-term commitments. Simply use our laundry services whenever you need them, whether it's every week or when those dirty clothes really start piling up.
Save time: Simply leave your clothes out for pick up on your laundry day. We wash, dry, fold, and return them to you the very next day.
HappyNest customizes: Have special requests? It's easy to customize your order right from our app – whether you need soap without perfumes or like your socks rolled and not folded, simply let us know.
Receive reminders: With all that you have going on, are you worried you'll forget it's your laundry pick up day? Simply choose to receive reminders by email, text or both the day before your pickup in the HappyNest app. We'll also provide you with a window of time your laundry will be picked up and dropped off.
Your surrounding neighbors – Michigan, Ohio, Kentucky, and Illinois all love using HappyNest laundry services, too. So, get on board, Indiana!
With Indiana having the 15th largest population of youth younger than 18, with more than 1.5 million children living in the state, that's a lot of dirty laundry being generated!
HappyNest pickup and drop off laundry service is always available to take the chore of laundry off your list. To get started, enter your zip code to get pricing in Indiana and sign up today.
How HappyNest Works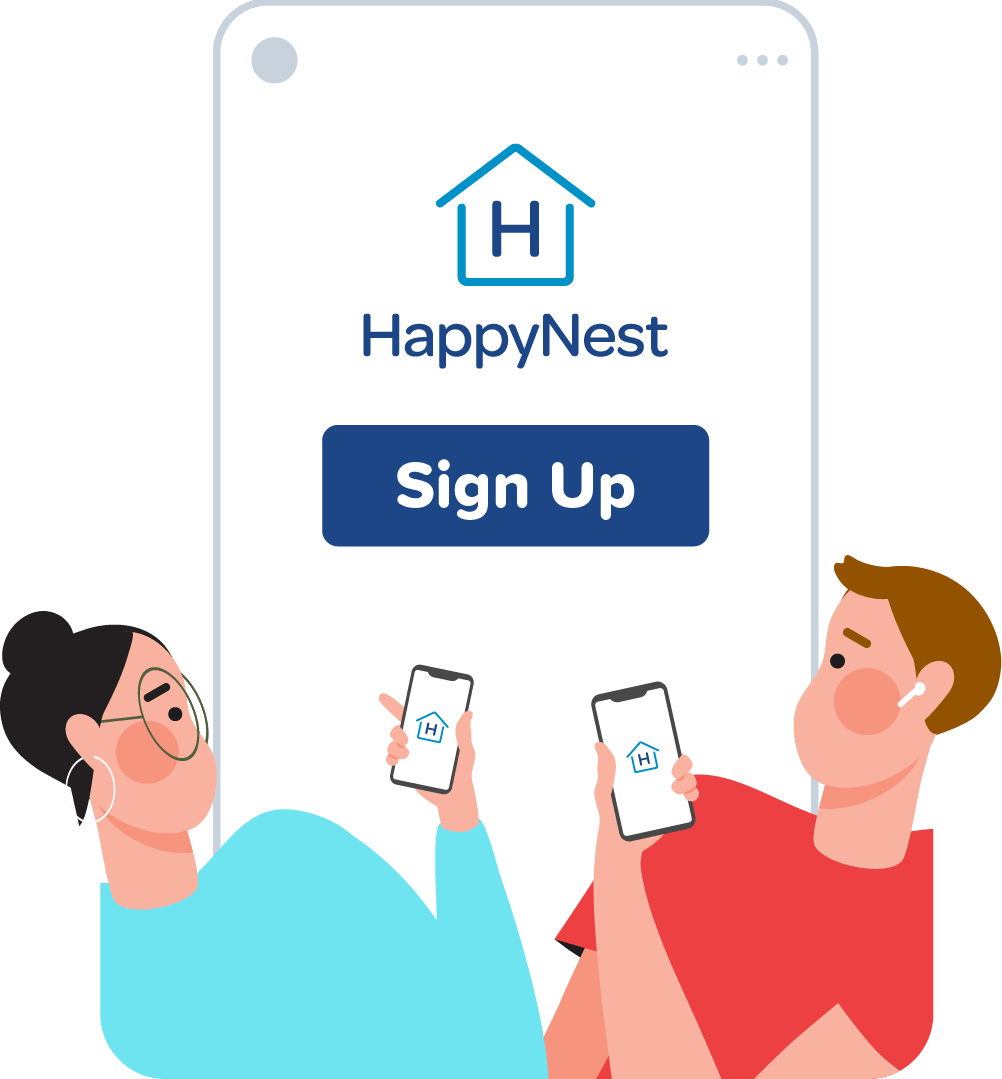 Sign Up
Download our Apple or Android app or sign up on the website and tell us how often you'd like your laundry done – weekly or by request. That's all it takes to eliminate the task of laundry from your life.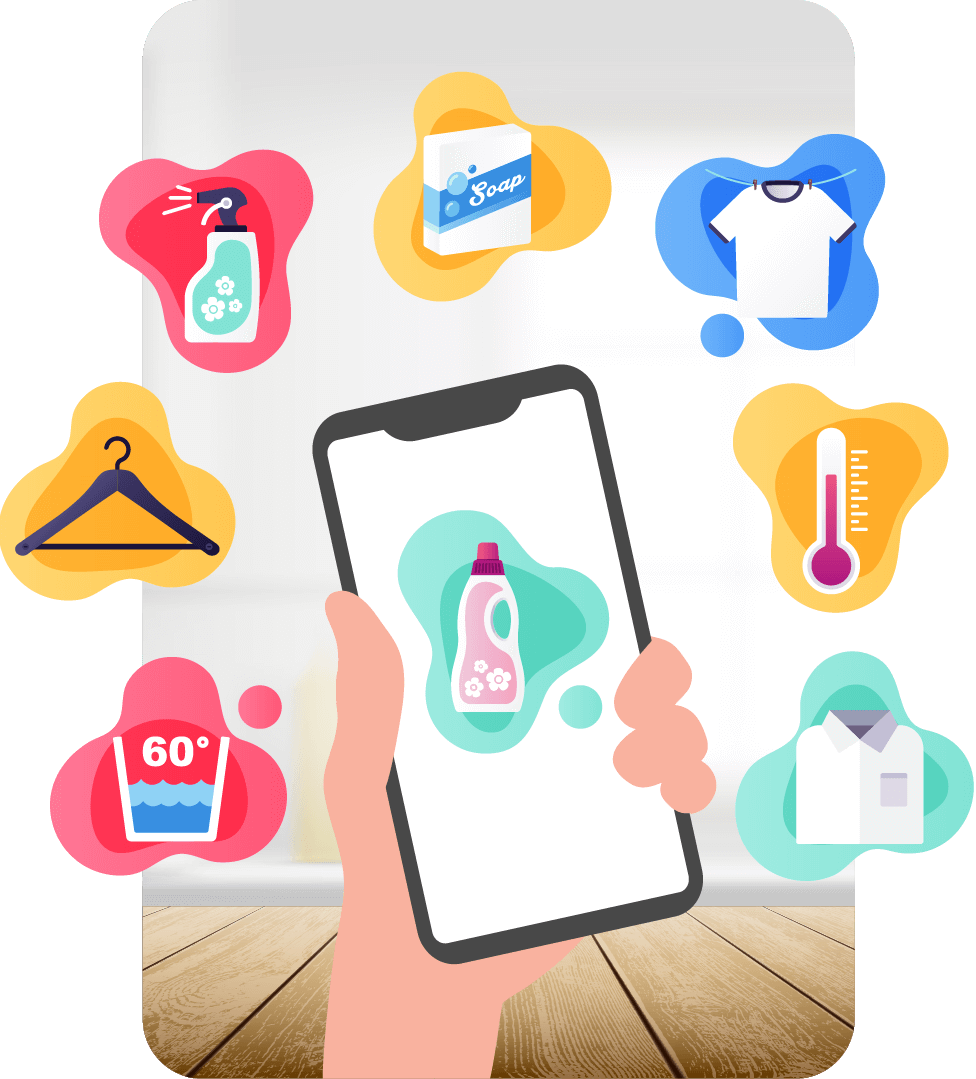 Customize
Need a soap with no perfumes? Like your socks rolled, not folded? Don't like fabric softeners? Tell us all about your laundry preferences – starting from detergent to dryer temperature. We'll get it right!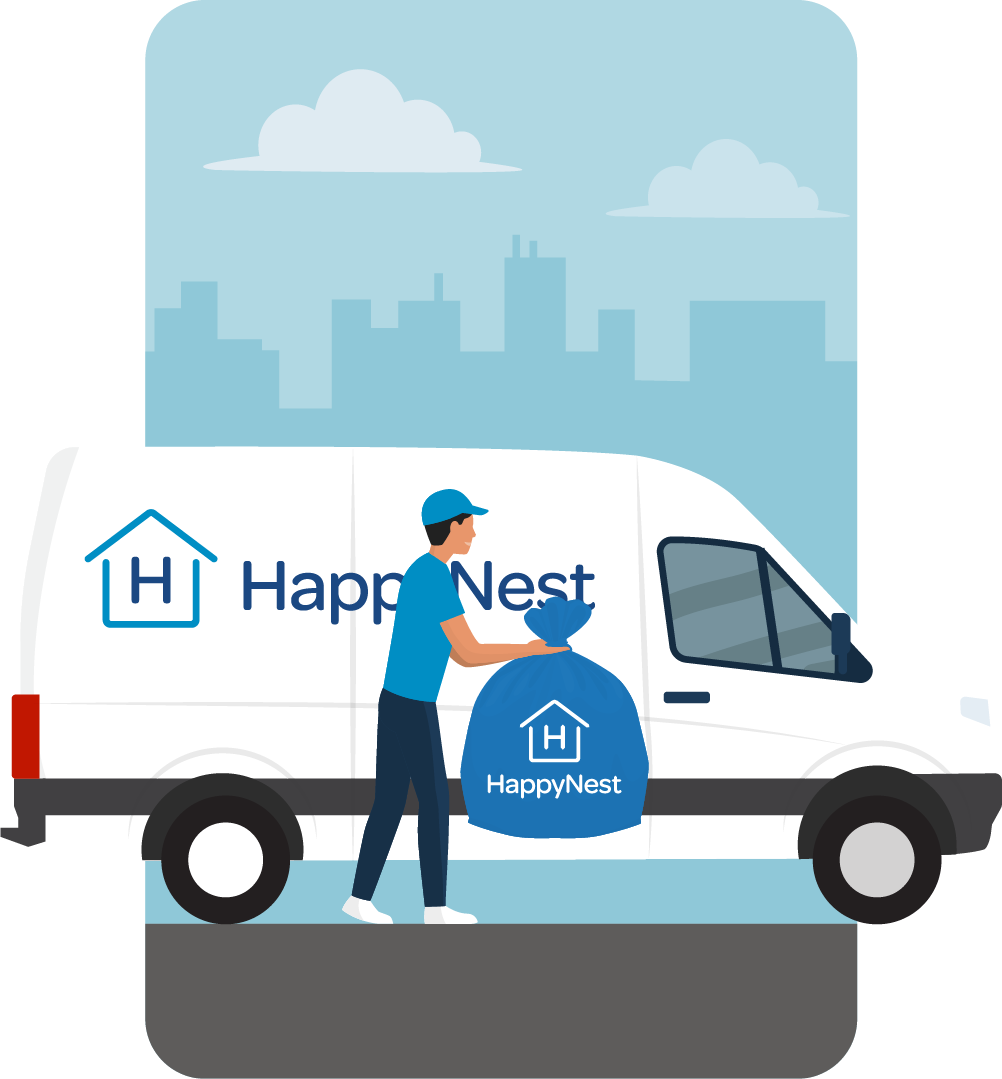 We Do The Rest!
Simply leave your clothes out in the HappyNest bag for pickup on laundry day. We'll wash, dry, fold, and return them to you the very next day!
Cedar Lake
Chesterton
Crete
Crown Point
Dyer
East Chicago
Gary
Griffith
Hammond
Hebron
Highland
Hobart
Lake Station
Lowell
Merrillville