The sugar-white sands and warm turquoise Gulf waters of Alabama beaches, along with the salty sea breeze against your skin and the soothing crash of the waves upon the shore, transport you to a world that you just might not want to leave. And, HappyNest has your back with pickup and next-day delivery of your laundry.
Do you need someone else to do the laundry so you can finally get started doing the things you love? HappyNest is a pickup and delivery laundry service dedicated to the washing, the drying, and even the folding. We've got all the information you need right here so you can get going with your new favorite full-service laundry.
Download our app on the App Store or Google Play; or visit our website and schedule your pickup and drop off dates. Whether weekly or by request, HappyNest home and light commercial laundry service is here to serve Alabama residents.

Customize your laundry preferences. Choose your detergent, softener, dryer temperature, and even how you want your belongings folded!

Schedule your pickup, then leave your dirty items in a HappyNest big, blue bag on the porch or near your front door. A HappyNest driver will come at the scheduled time for pickup.

You can expect a full laundry service and next-day delivery.
HappyNest gives Alabama residents a wide variety of options for cleaning your clothes, bedding, towels, and other items exactly how you like them done.
Have specific laundry instructions

? Choose from our selection of detergents to get your clothes squeaky clean: Tide, Gain, All Free & Clear, and Seventh Generation.

If you like your clothes feeling soft as grass, without the itching from pollen, we offer a variety of softeners to best suit your needs: Downy, Gain, All Free & Clear, or White Vinegar.

Dryer sheets can be just as important as choosing how to seal the whiskey bottle, so we offer a few options to choose from here as well: chosen Bounce, Gain, or All Free & Clear.

And we can't forget those pesky stains that sometimes show up, that's why we offer some options for stain-fighting power: Clorox, Clorox2, and OxiClean bleach options.
No matter how picky you are with your personal items, there's something for everyone with HappyNest's laundry service options.
Alabama is All About:
Alabama is a state in the Southeastern region of the United States, bordered by Tennessee, Georgia, and Florida to the south. Alabama's geography is diverse with the mountainous Tennessee Valley to the north, and Mobile Bay, a significant port in U.S. history. Originally home to many native tribes, the oldest Alabama city is Mobile, founded by French colonists in 1702. Established as a separate territory in 1817, Alabama was recognized as the 22nd state in 1819.
Did you know that there is a 36 foot tall Statue of Liberty replica "Liberty Enlightening the World" was cast in bronze at a French foundry for placement atop the Liberty National Life Insurance Company building in downtown Birmingham in 1958.
Duke University Libraries is the home of a huge collection of Advertising materials from 1850 to 1920 and includes cookbooks, photographs of billboards, print advertisements, trade cards, calendars, almanacs, and leaflets for a multitude of products.
Since 1834, Fort Morgan has stood as the guardian of Mobile Bay. The fort was active during the Civil War, the Spanish-American War and World Wars I and II. Most famous for its "damn the torpedoes" Civil War Battle, Union Admiral David Farragut went full speed ahead to win this important battle, Fort Morgan surrendered to Union forces after a two-week siege.
Another national monument in Alabama is Bridgeport's Russell Cave. An archeological site with one of the most complete prehistoric culture records in the Southeast, a large quantity of artifacts representing over 10,000 years in a single location, bringing phenomenal human journeys to light.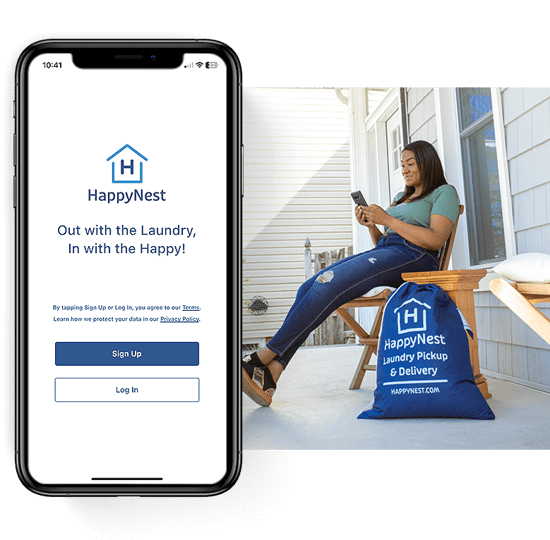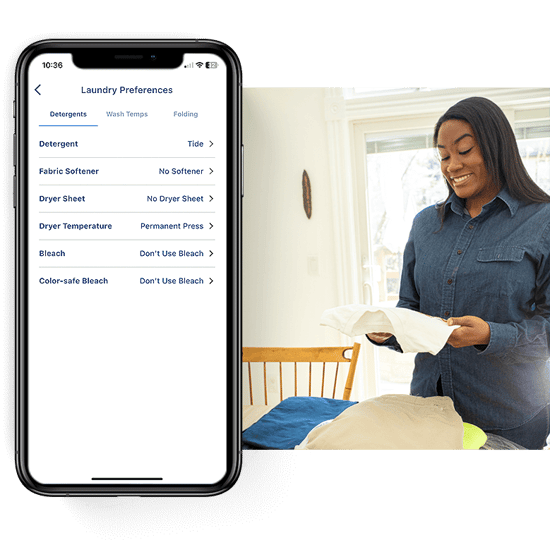 Customize Your Preferences
Choose your pickup day, select your detergent, folding preferences, and more. You can change your settings anytime!
Customize Your Preferences
Choose your pickup day, select your detergent, folding preferences, and more. You can change your settings anytime!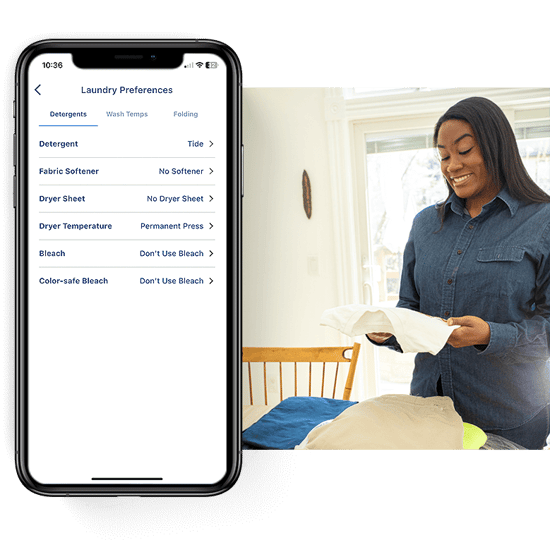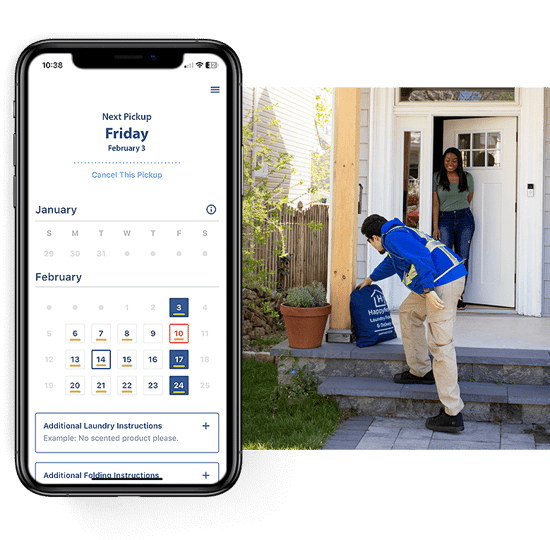 Leave Out For Pickup
We'll remind you the day before to have your laundry ready for pickup. And for good measure, we'll let you know when our driver is on the way. Your perfectly washed, fluffed, and folded clothes will be returned the next day.
Cities and Towns We Service in Alabama
HappyNest services all of the cities and towns listed below. If you don't see your area in the list, enter your information and join our waitlist. We will notify you when service opens up in your area!
Auburn
Auburn University
Axis
Bay Minette
Bayou La Batre
Chunchula
Citronelle
Coden
Columbus
Cusseta
Eight Mile
Elberta
Fairhope
Foley
Fort Benning
Fortson
Grand Bay
Gulf Shores
Irvington
Lillian
Loxley
Satsuma
Seminole
Semmes
Silverhill
Smiths Station
Spanish Fort
Stockton
Summerdale
Theodore
Waverly
Wilmer