Why Choose HappyNest in Minnesota?
As a midwestern state bordering both Canada and Lake Superior, the largest of the Great Lakes, Minnesota contains more than 10,000 other lakes, include the Mississippi River's primary source, Lake Itasca. Home to many Fortune 500 companies, including General Mills, Target, Best Buy, 3M, and the Mall of America (the largest mall in the United States).
The Twin Cities of Minneapolis and state capital Saint Paul include cultural landmarks such as the Science Center of Minnesota and modern art museum, the Walker Art Center.
Top three most popular Minnesotan foods include Cheese, Cheese, and Cheese.
We would like to think we are the only five-star provider when it comes to our pickup and drop off laundry services. Making our laundry services easy to use is one reason why HappyNest works to change with time.
HappyNest is an affordable option. With no pickup or drop off laundry fee, we take the worry out of extra charges.
HappyNest is easy to use. Seriously. It's as easy as three steps:

Sign up on HappyNest's laundry service app for iOS or Android, through the website, or calling (855) 335-9274.
Enter your zip code to choose your location.
Fill out a few questions and create your account.

HappyNest is safe. We understand that, in times like these, it can be scary to trust someone else when it comes to cleaning your personal or business items. Read about all our safety measures here: COVID-19 Mitigation.
HappyNest is detail-oriented with our residential and light commercial laundry services. That's why we offer a variety of options in Minnesota for cleaning your clothes exactly how you like them.
Have specific laundry instructions? Choose from our selection of detergents to get your clothes squeaky clean: Tide, Gain, All Free & Clear, and Seventh Generation.
If you like your clothes feeling soft as grass, without the itching from pollen, we offer a variety of softeners to best suit your needs: Downy, Gain, All Free & Clear, or White Vinegar.
Dryer sheets can be just as important as choosing how to seal the whiskey bottle, so we offer a few options to choose from here as well: chosen Bounce, Gain, or All Free & Clear.
And we can't forget those pesky stains that sometimes show up, that's why we offer some options for stain-fighting power: Clorox, Clorox2, and OxiClean bleach options.
With our residential and light commercial laundry services, you can choose to have us pick up and drop off your laundry instead of doing it yourself.
Call/text to learn more about our services at (855) 335-9274 or sign up online.
How HappyNest Works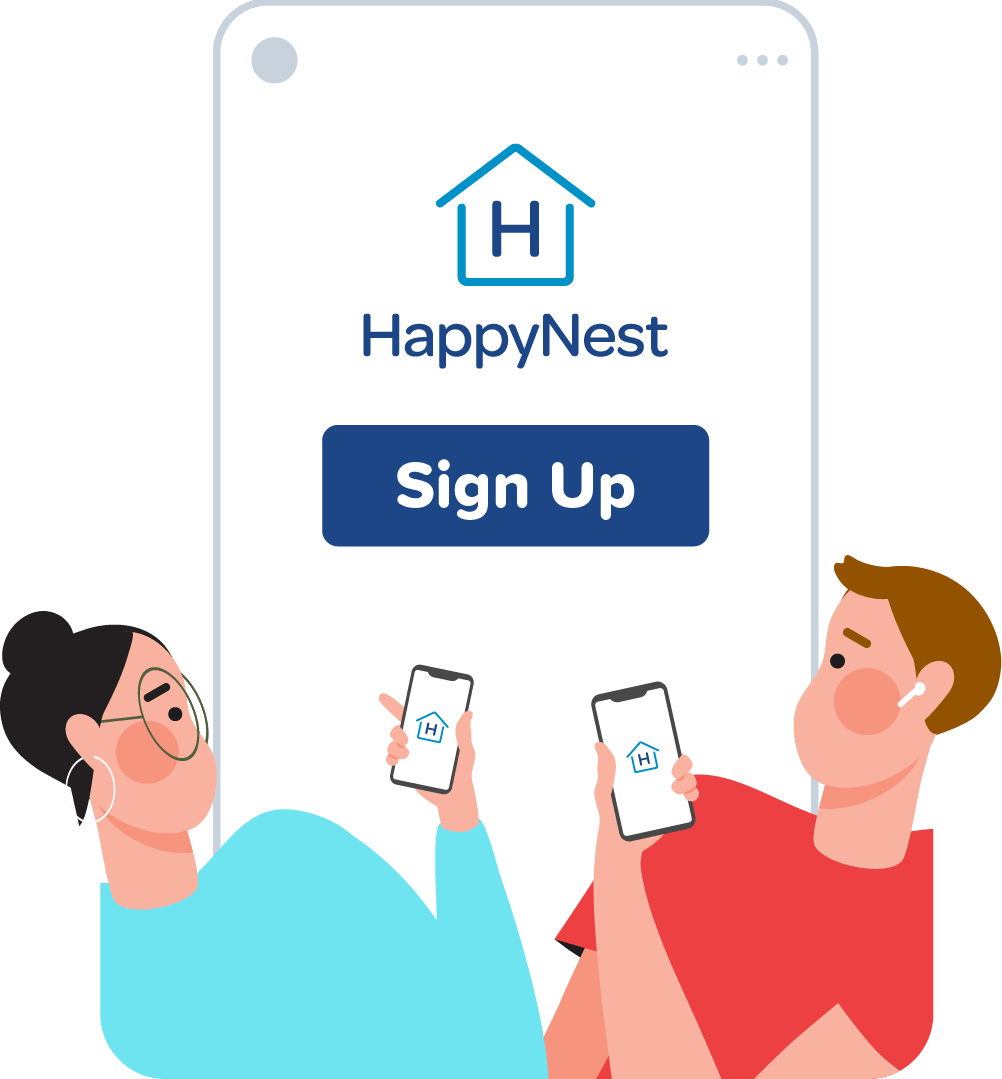 Sign Up
Download our Apple or Android app or sign up on the website and tell us how often you'd like your laundry done – weekly or by request. That's all it takes to eliminate the task of laundry from your life.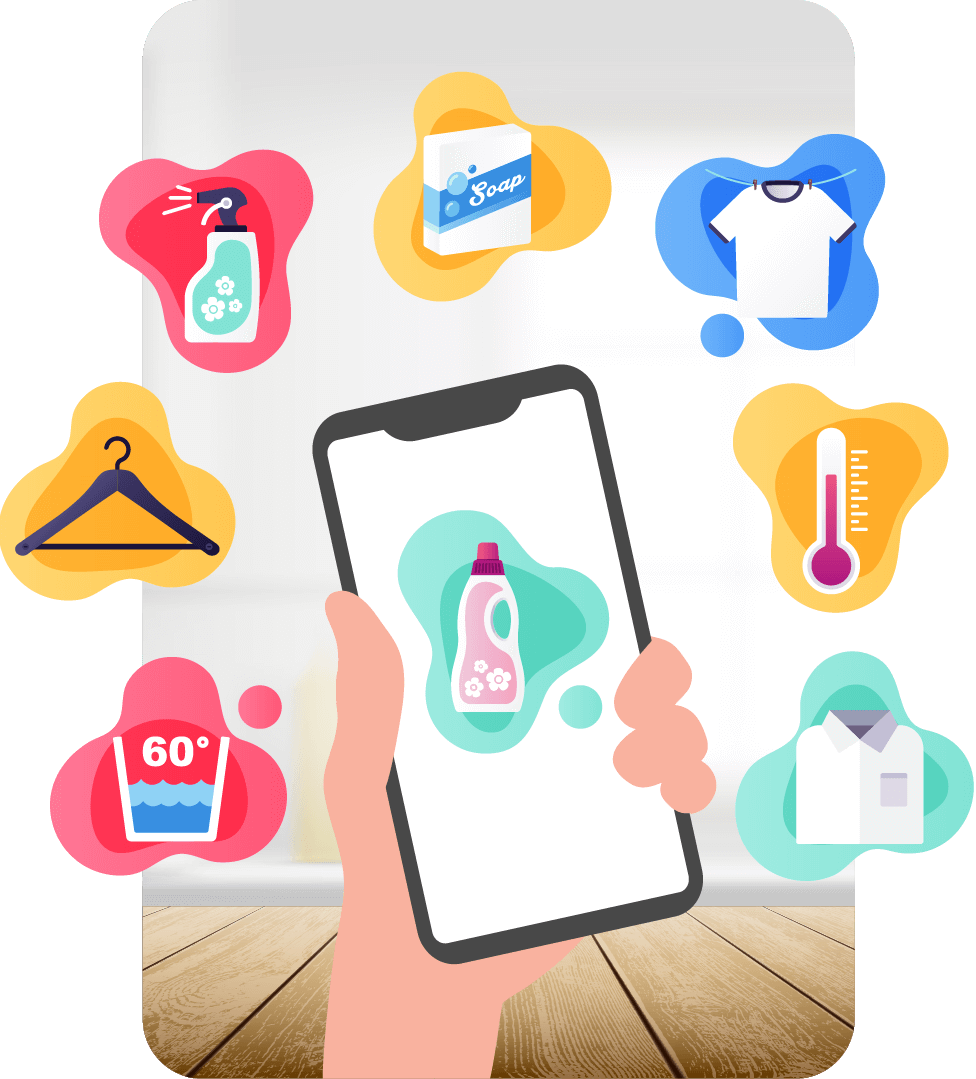 Customize
Need a soap with no perfumes? Like your socks rolled, not folded? Don't like fabric softeners? Tell us all about your laundry preferences – starting from detergent to dryer temperature. We'll get it right!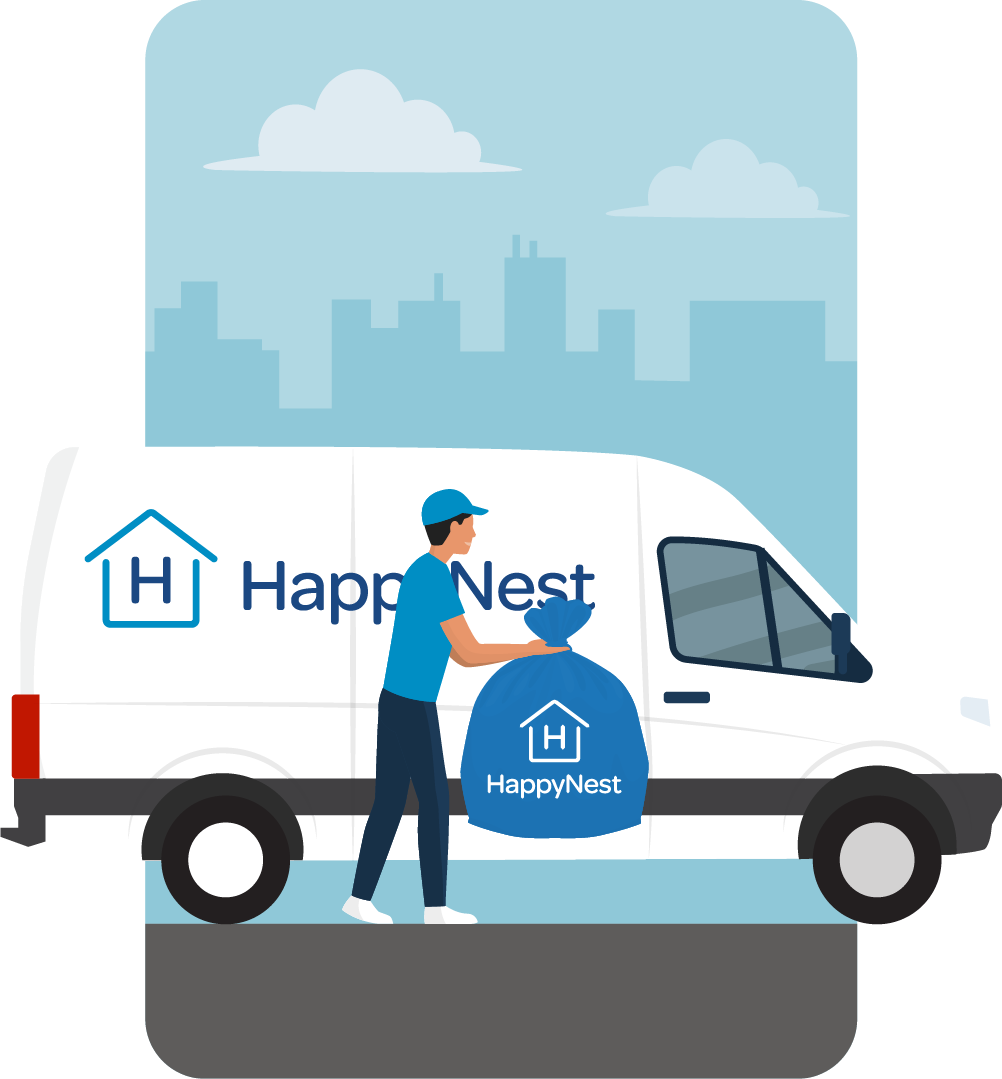 We Do The Rest!
Simply leave your clothes out in the HappyNest bag for pickup on laundry day. We'll wash, dry, fold, and return them to you the very next day!