Have you been thinking about things you'd like to try or places you'd like to see in Rhode Island? Your weekdays are jam-packed with work calls and domestic errands. It's hard not to feel frustrated when you finally sit down on the edge of your bed, only to stare down a mountain of crumpled, dirty clothes. Do you need someone else to do the laundry so you can finally get started doing the things you love? HappyNest is a pickup and delivery laundry service dedicated to the washing, the drying, and even the folding. We've got all the information you need right here so you can get going with your new favorite full service laundry.
Get Started with HappyNest in Rhode Island
Download the HappyNest App: Download the app on the

App Store

or

Google Play; or visit our

website

and schedule your pickup. HappyNest home laundry service is here to serve Rhode Island residents.
Customize Your Laundry Preferences: Select detergent, fabric softener, folded or on hangers, and any specific instructions or requests.
Drop Your Clothes on Your Doorstep: Leave your dirty clothes, bedding, and/or towels in your HappyNest-provided bag outside your door. A driver will arrive at the scheduled time for pickup.
You deserve the best laundry experience in Rhode Island, so sign up for HappyNest's laundry delivery service today!
The Perfect Laundry Service For Rhode Island!
What Laundry Detergents Does HappyNest Use?

HappyNest actually lets you customize your laundry service using our extensive catalogue of laundry products. Whether you like Tide or Gain (or you need allergen-free or eco-friendly products) HappyNest has you covered!

How Much Does HappyNest Cost?

Prices vary based on your ZIP Code, but you can enjoy the freedom of HappyNest's laundry service for around $2.00 per pound of laundry, no matter where you are in Rhode Island!

How Can I Start Using HappyNest?
Signing up with HappyNest pickup and delivery laundry service opens up a world of opportunity and delights. When you think of the Rhode Island towns you want to visit, you should be able to get in your car and go. Don't let an impressive stack of wrinkled clothes stand between you and seeing this beautiful part of New England. Schedule your pickup time, and do life, not laundry!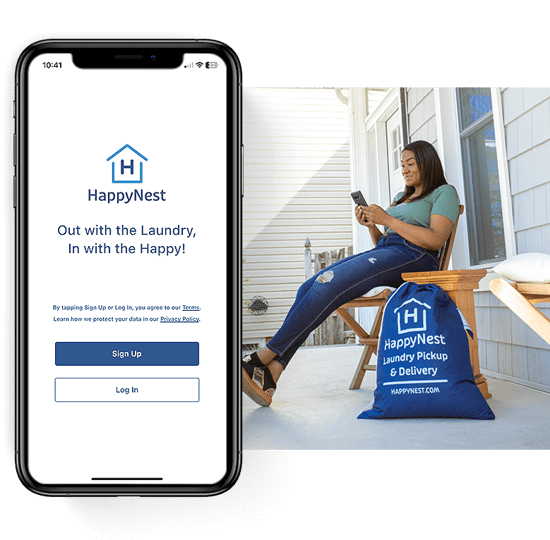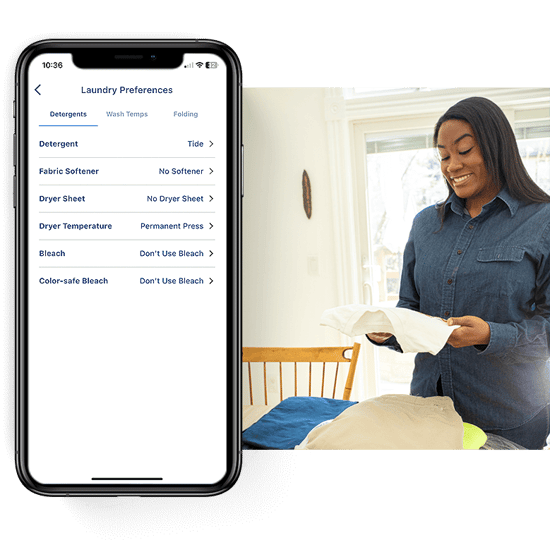 Customize Your Preferences
Choose your pickup day, select your detergent, folding preferences, and more. You can change your settings anytime!
Customize Your Preferences
Choose your pickup day, select your detergent, folding preferences, and more. You can change your settings anytime!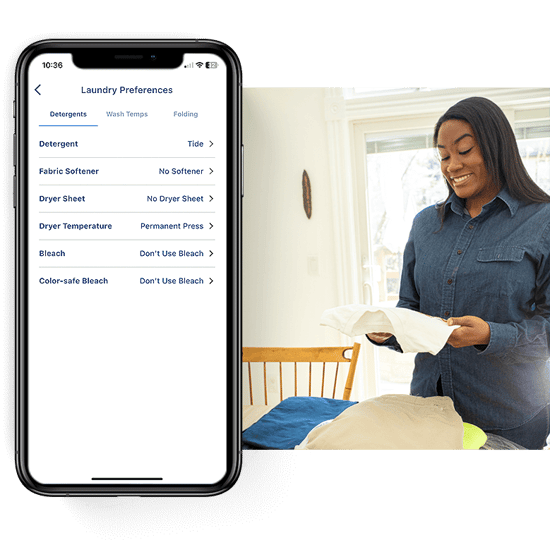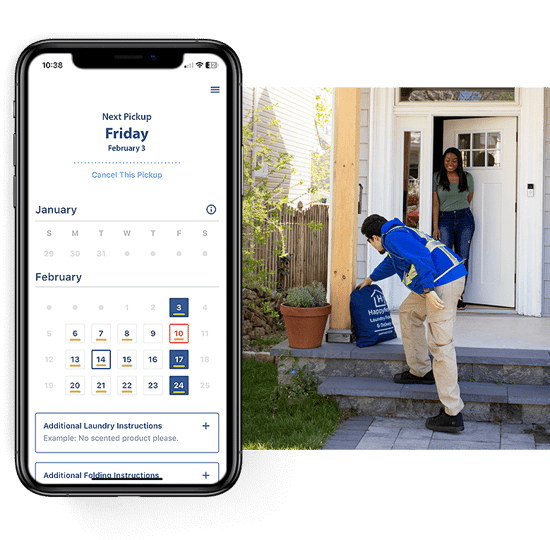 Leave Out For Pickup
We'll remind you the day before to have your laundry ready for pickup. And for good measure, we'll let you know when our driver is on the way. Your perfectly washed, fluffed, and folded clothes will be returned the next day.
Cities and Towns We Service in Rhode Island
HappyNest services all of the cities and towns listed below. If you don't see your area in the list, enter your information and join our waitlist. We will notify you when service opens up in your area!
Jamestown
Johnston
Kingston
Matunuck
Middletown
North Kingstown
Pawtucket
Portsmouth
Providence
Richmond
South Kingstown
Saunderstown
Tiverton
Wakefield
Warwick
West Greenwich
West Kingston
West Warwick
Wyoming