Here's How To Get Started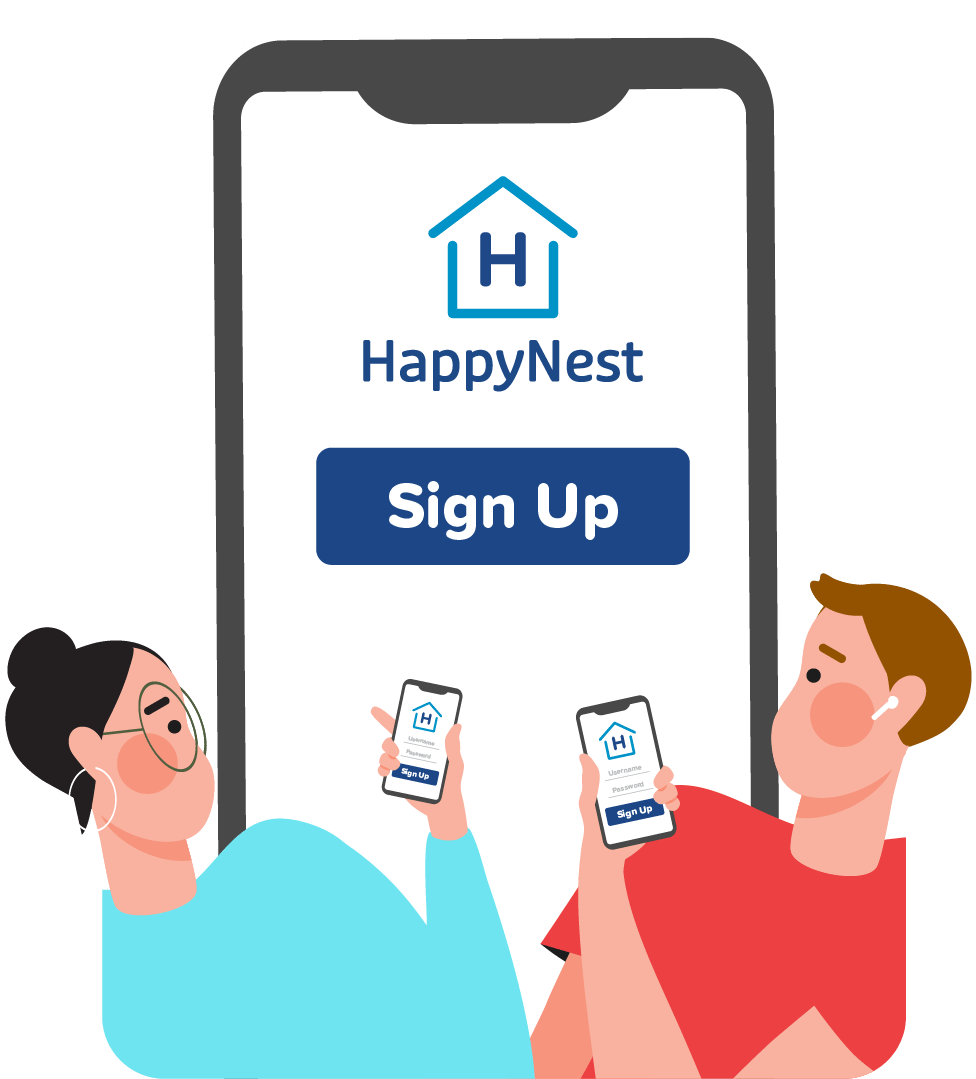 Sign Up
Download our Apple or Android app or sign up on the website and tell us how often you'd like your laundry done – weekly or by request. That's all it takes to eliminate the task of laundry from your life.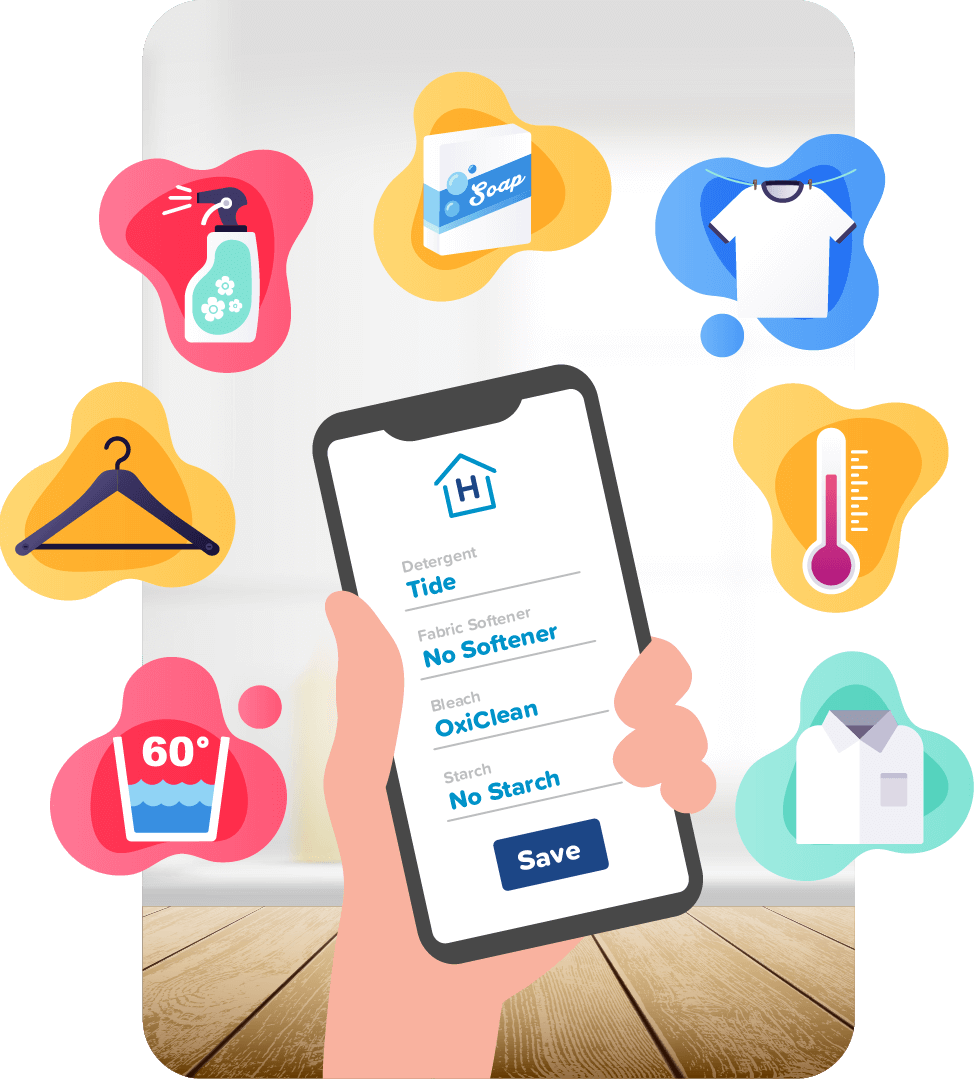 Customize Your Preferences
Choose your pickup day, select your detergent, folding preferences, and more. You can change your settings anytime!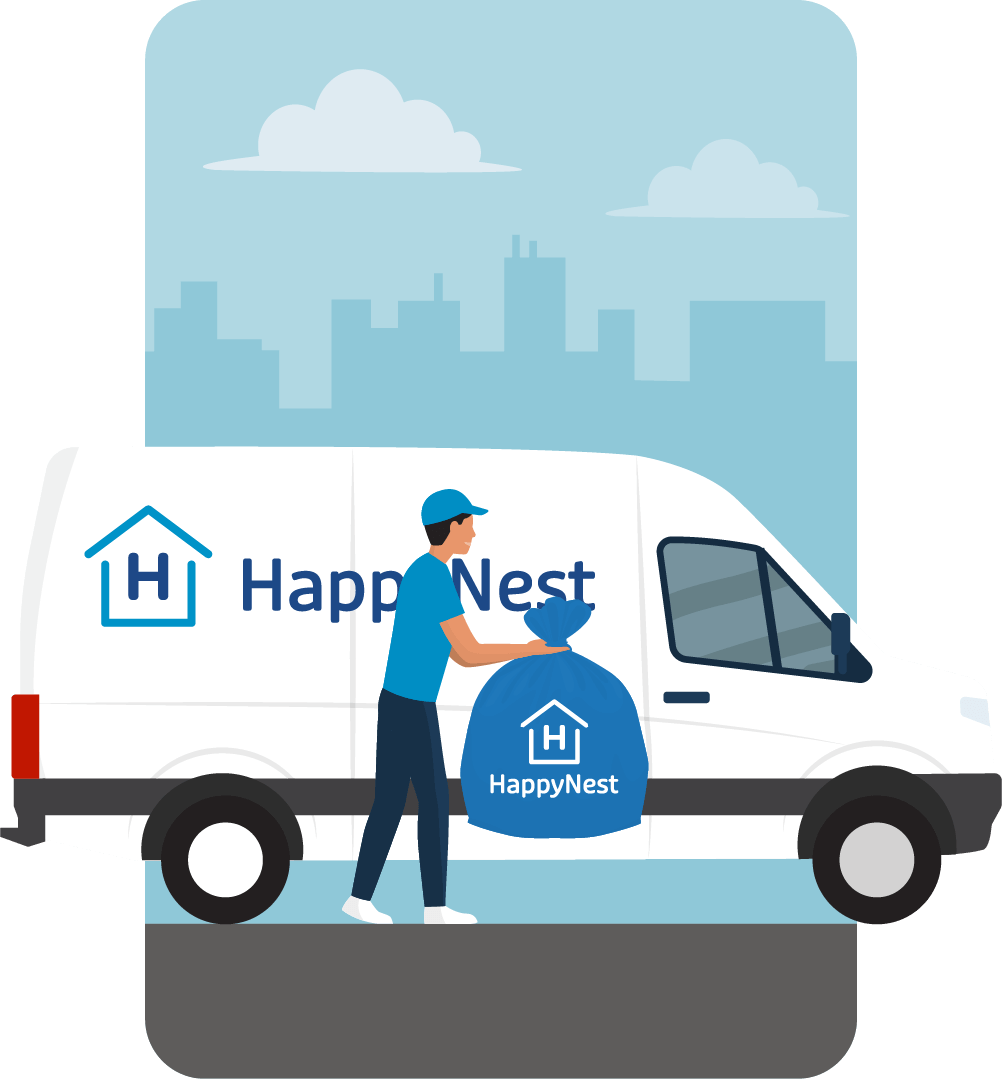 Leave Out For Pickup
Put your laundry out on pickup day and your clothes will be returned the next day, cleaned to your exact preferences.
Take Back your Precious Time
Located in 35 states and counting, we are a (mostly, we're working on it) nationwide laundry pickup and delivery service, and we're on a mission to give back time. We prefer not to think about how much time you have spent doing laundry, but we know it's a lot, and we're here to put a stop to it. Go to the movies. Check out that museum exhibit you've been meaning to see. Take a well-deserved nap. As long as it's something you want to do. Leave the laundry to the professionals. We'll do it for you, and we'll do it better.
Eco-Friendly

Your washing machine uses 41 gallons of water per load. Ours use 35. On average 6% of your monthly energy bill is from your dryer. Less water + less energy used = better for the environment.

Fully Customizable

Whether it's using your favorite detergent, how to fold your socks, or where to leave your laundry when it's done, your experience with HappyNest is tailored to how you want it done.

Easy To Use

Sign up here or on the app. Set your preferences. Schedule your pickup. Put your laundry out. That's it. 4 steps, 17 words and you're done, with clean laundry the very next day.

Text Updates

Real-time text updates will let you know when your laundry has been picked up, dropped off, and everything in between. Your laundry is in good hands.
SIGN UP TODAY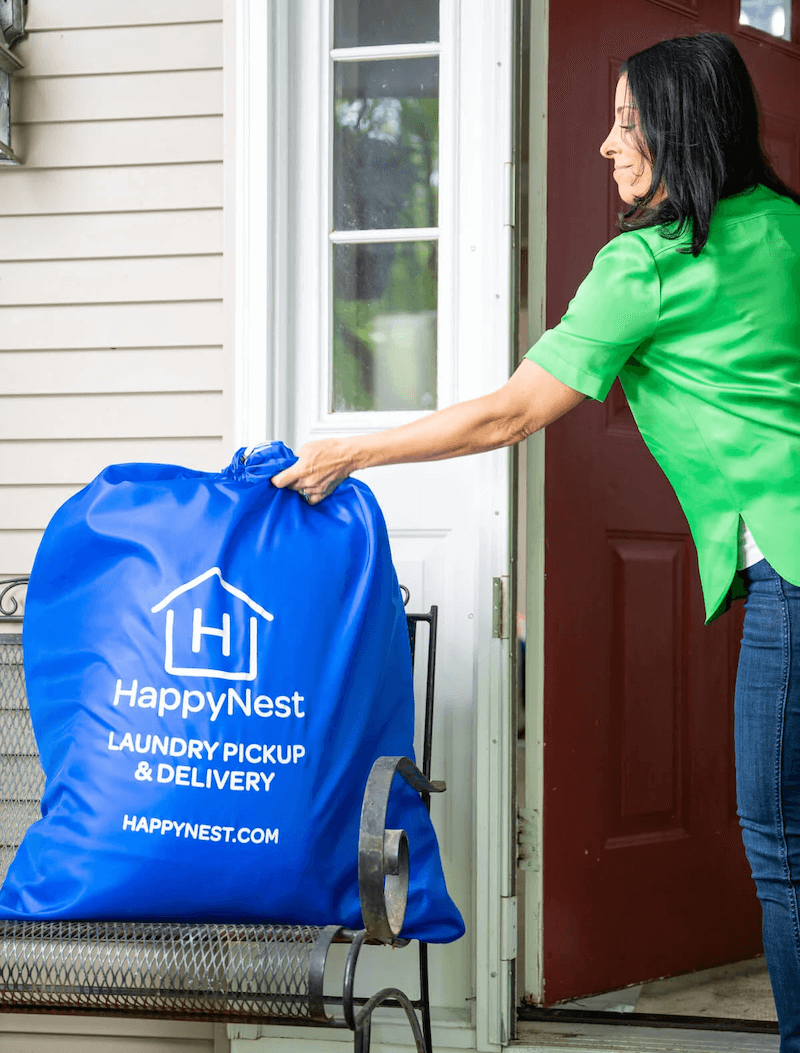 Pricing Couldn't Be Easier
Get your laundry done when you need it the most. No contracts, no subscriptions.
As low as
$1.70/lb
With Next-Day Delivery
*Some locations subject to per-bag pricing
Give the Gift of Free Time
Lighten the load for friends and family by giving them the gift of a next-day laundry service.
If you are unsure if we service the ZIP Code that your intended gift card recipient is located in, please reach out to our Customer Service team at (855) 335-9274.
All The Best Laundry Products at No Extra Cost