HappyNest Pickup and Delivery Laundry in Idaho
Idaho is famous for potatoes because the state's rich, volcanic soil and mild climate make it the ideal place to grow the perfect spud. According to the American Potato Board, 150 million pounds of potatoes come from Idaho every year. Less known is Idaho's recognition as the Lentil Capital of the World, yielding in the neighborhood of 1,000 pounds of lentils per acre.
Officially, Idaho is the Gem State because over 240 types of minerals can be found within its borders, Topaz being the most well-known and popular gem.
There's another gem in the beautiful state of Idaho. HappyNest pickup and delivery laundry services are available in the state to ensure residents have the extra help when they need it or aren't ever bothered with the pesty chore of laundry.
Residents in Idaho are joining their neighbors in the Pacific Northwest in Washington and California to utilize the convenience of HappyNest next-day pickup and delivery laundry services so they can spend their time doing more of what they want – enjoying the beauty of Idaho.
To get started with HappyNest in Idaho today, it's easy:
Download the HappyNest app from the App Store or Google Play or visit the HappyNest website to schedule your pickup and drop off dates.
Select detergents, softener, folded or on hangers, and any specific instructions for the HappyNest laundry specialists.
Simply leave your dirty laundry – clothes, towels, bedding and/or comforters – in your HappyNest-provided bag outside your door. A driver will arrive at the scheduled time for pickup.
It's that easy. The next day, the HappyNest van arrives back to your door with all your items, clean and folded.
If you live in Idaho, using the HappyNest app to schedule the pickup and drop off laundry service is:
Fast: Yes, HappyNest pickup and delivery laundry services are always next-day. We have everything back to you – clean and folded that quickly. We know you can't be without your essentials for long.
Affordable: When you calculate all the time you save doing laundry, plus detergent, stain removers, fabric softeners, and electricity for your washer and dryer, HappyNest is cost-effective. There are no pickup or delivery fees, either. Find out how much HappyNest costs in your Idaho neighborhood by entering your zip code here.
Convenient: The HappyNest consumer-friendly mobile app allows you to easily auto-schedule pickup and delivery each week or whenever needed. Then, simply leave your laundry outside your door for pickup. HappyNest saves you lots of time sorting clothes, loading and unloading machines, and folding.
Eco-friendly: Using HappyNest is eco-friendly since our highly efficient washers and dryers use 40% less energy than household appliances. They also don't use as much water and detergent as home appliances.
No Commitment: There are no contracts or commitment, so you can use HappyNest pickup and delivery laundry services whenever you need us, whether it's to do your normal weekly loads, or you need extra help when the laundry pile gets too high.
Commercial businesses use HappyNest pickup and delivery laundry
Idaho is known for its scenic beauty, protected wildernesses, star garnet mining, and outdoor recreation and activities. Whether you want to hike to waterfalls, explore the wild forests, or paddle the best whitewater in the country, Idaho brings many outdoor enthusiasts to the state. Hotels, lodges, inns, bed and breakfasts, and Airbnb's are plentiful. Do you manage a vacation property in Idaho? Many commercial businesses outsource their towels, linens, and bedding to HappyNest laundry specialists to get their laundry done hassle-free and ready for the next vacationers.
Idaho is definitely underrated when it comes to delicious Northwestern cuisine, but the state is a favorite among foodies. From finger steaks, Ice Cream Potato, and Hagerman trout, to creative local specialties and fresh vegetables grown on Idaho farms, you will find some of the best restaurants in Boise, the state's capital city.
Do you own or manage a restaurant in Idaho? HappyNest pickup and delivery laundry services takes the burden of laundry off of restaurant staff, allowing them to spend time in more cost-effective and valuable ways. And, a clean business will thrive as it easily attracts repeat customers. Get your kitchen and dining laundry done by HappyNest and focus on your business.
To check availability and pricing of HappyNest's next-day pickup and delivery laundry services in Idaho, enter your zip code.
Enjoy life in Idaho, instead of doing dirty laundry
Wouldn't you rather float down Boise River in a tube or raft, instead of doing laundry? Or ski Bald Mountain any time of the year? Or take a boat tour of Snake River and adventure through the deepest river gorge in North America?
By outsourcing your laundry to HappyNest, you'll have more time to have fun and enjoy all Idaho has to offer.
Get time back to experience life and leave your laundry to HappyNest next-day pickup and delivery laundry services. For availability and pricing in Idaho, enter your zip code.
How HappyNest Works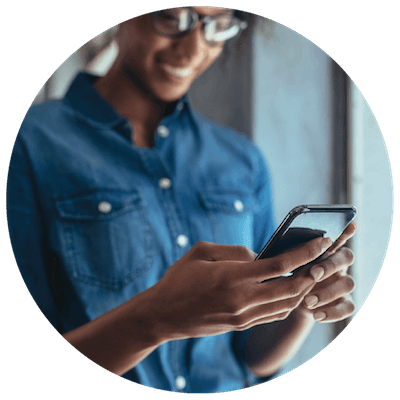 Sign Up
Download our iOS or Android app or sign up on the website and tell us how often you'd like your laundry done – weekly or by request. That's all it takes to eliminate the task of laundry from your life.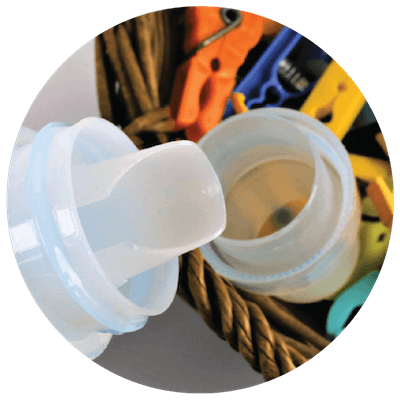 Customize
Need a soap with no perfumes? Like your socks rolled, not folded? Don't like fabric softeners? Tell us all about your laundry preferences – starting from detergent to dryer temperature. We'll get it right!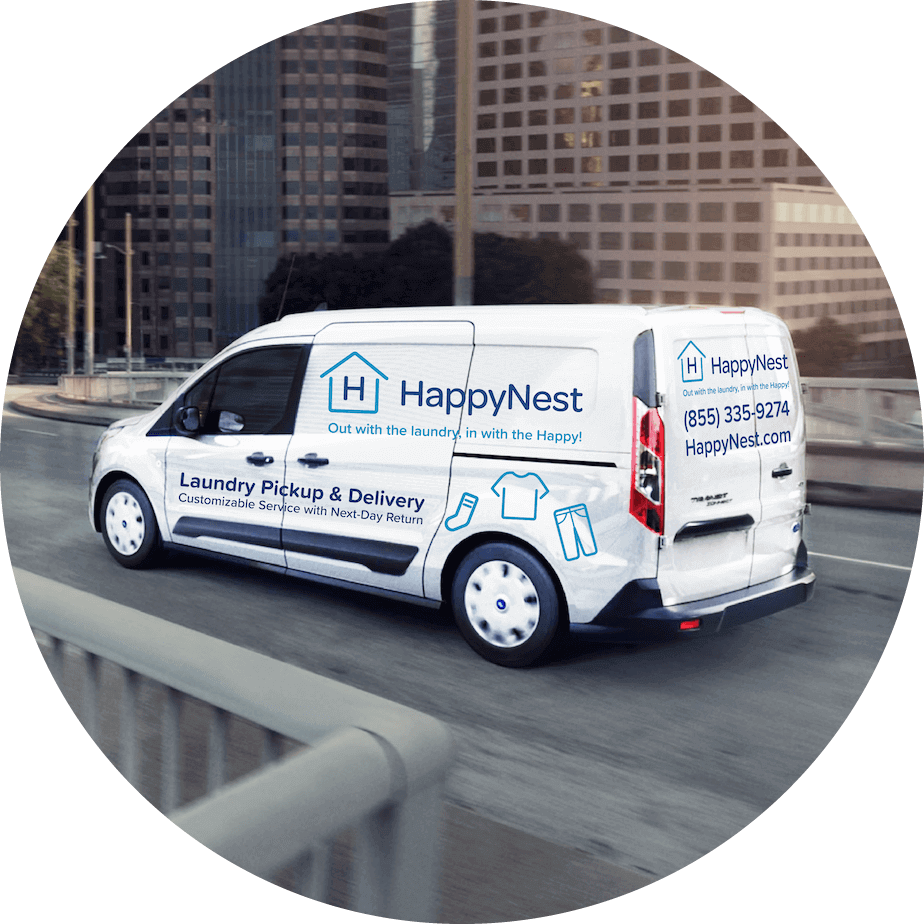 We Do The Rest!
Simply leave your clothes out in the HappyNest bag for pickup on laundry day. We'll wash, dry, fold, and return them to you the very next day!