There's No Escaping Laundry! We're Here To Help.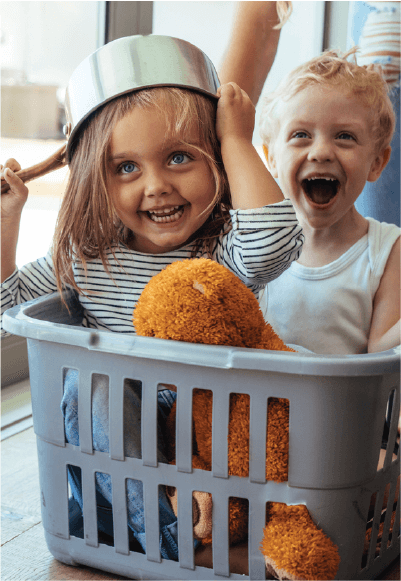 Doing laundry was tedious before we all had to adjust to the new normal of quarantining and social distancing. You'd think there would be time for laundry when working from home, but, juggling conference calls, homeschooling, bored kids and family meals is enough to leave you thinking if you're even busier than before!
Let us help. We can do your laundry for you, just the way you want it. All you need to do is:
1. Sign up at https://app.happynest.com/signup
2. Tell us your preferences (detergent, dryer sheets, softeners, etc.)
3. Tell us when to come get it – schedule a pickup
We'll pick up your laundry as scheduled and bring it back to you fresh and folded the very next day.
You can schedule weekly or "by-request" laundry pickups as per your requirement. There are no contracts or hidden charges.
To get started and see pricing for your neighborhood enter your ZIP code below:
Happy Customers
Love getting my laundry back the next day, folded and neat. No more laundry stress! Highly recommend.
Linda Burgess
Very convenient service! Next day delivery, and the driver is always courteous and has called me if I forgot to leave out the laundry. Clothes always are clean and folded perfectly. My closet looks 100% better! Always promotions and specials, very affordable.
Colleen LeComte
We have been using HappyNest for the past month. The service is extremely convenient. The pick-up and drop-off is super efficient with text and e-mail messaging. It's very affordable and it's one less errand I have to squeeze in on my busy weekends. Love it!
Lori Ricci
Clean fresh laundry, picked up & delivered, great prices and customer service!
You will not be disappointed and you're time is better spent on _________ no?
Coleen Carvalho
Happy nest is a top notch, professional company. They have excellent communication thru their email and customer service, they offer all my favorite choices for detergent, stain removal, and fabric softeners, and their website makes if extremely simple to modify settings for different loads. I never used a laundry service before, and I am very particular about how I launder my family's clothing, so I was very unsure I would be satisfied with someone other than me doing our laundry. This service fits into my budget and my exceeds my expectations for taking very good care of even my delicates. I would highly recommend HappyNest to anyone looking for a laundry service.
Tina Monaco
Frequently Asked Questions
Will my clothes be washed or dried with other customer's clothes?
No. We wash and dry our customers' laundry individually in separate machines.
I'm really particular about how I like my laundry done. Can I make special requests?
We do our best to accommodate every request. If there's something special we need to know just log into your account and update your laundry and folding instructions.