AS LOW AS

$1.70

per pound

OR

$24.95

per bag

Depending on your area, pricing may be either per pound of laundry, or may be priced by the bag.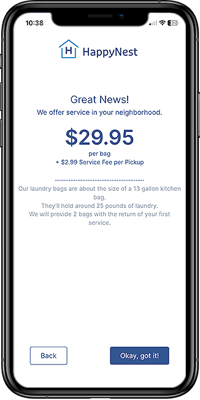 How do I find out how my area is priced?
After the address verification step in the signup process, we will confirm service in your area, and display that area's prices.
Pricing by the bag – What do I need to know?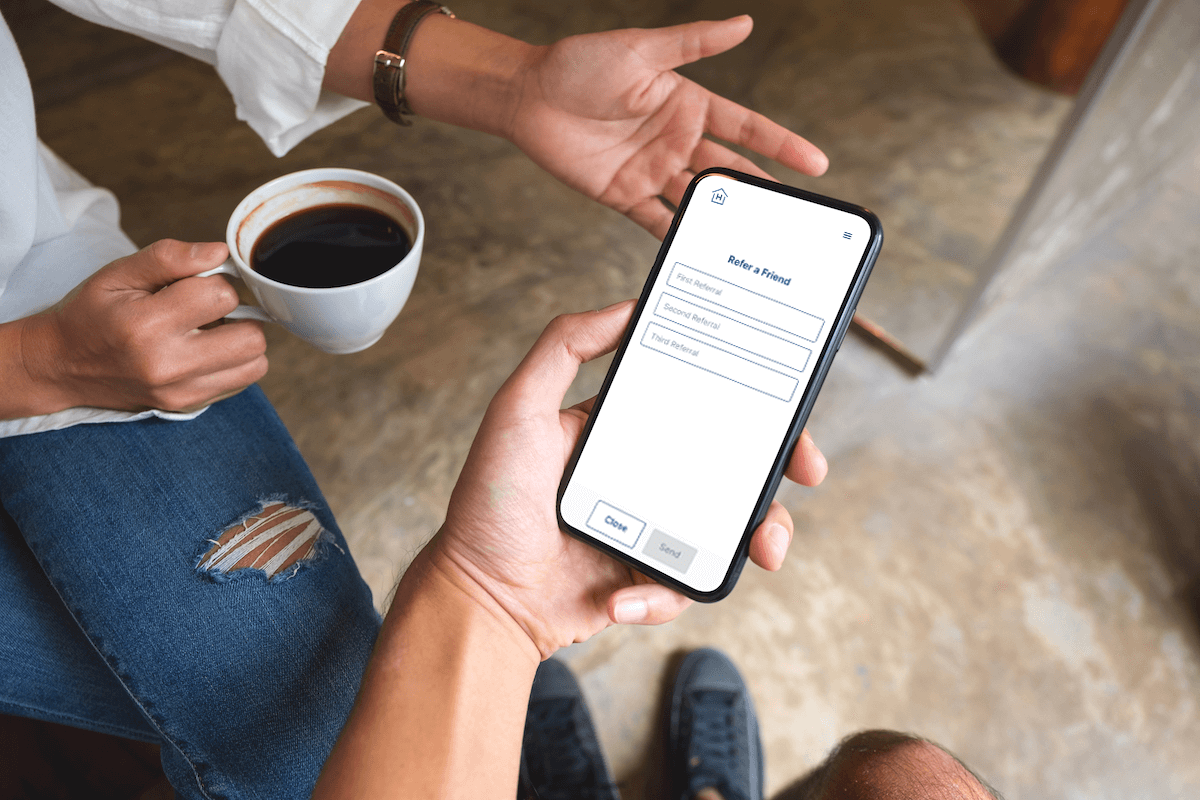 For your first pickup, you can use any laundry bag of your own or a kitchen bag. Our navy HappyNest bags can hold approximately 25 lbs of laundry. Your charge for this first service will be determined by weighing all the laundry you send in and dividing by 25 to determine how many bags to charge.
Upon return of your first order, HappyNest will provide you with 2 navy blue bags, sized 22' x 28'. Simply fill the bags with laundry for all subsequent pickups. You will be charged a flat rate per bag.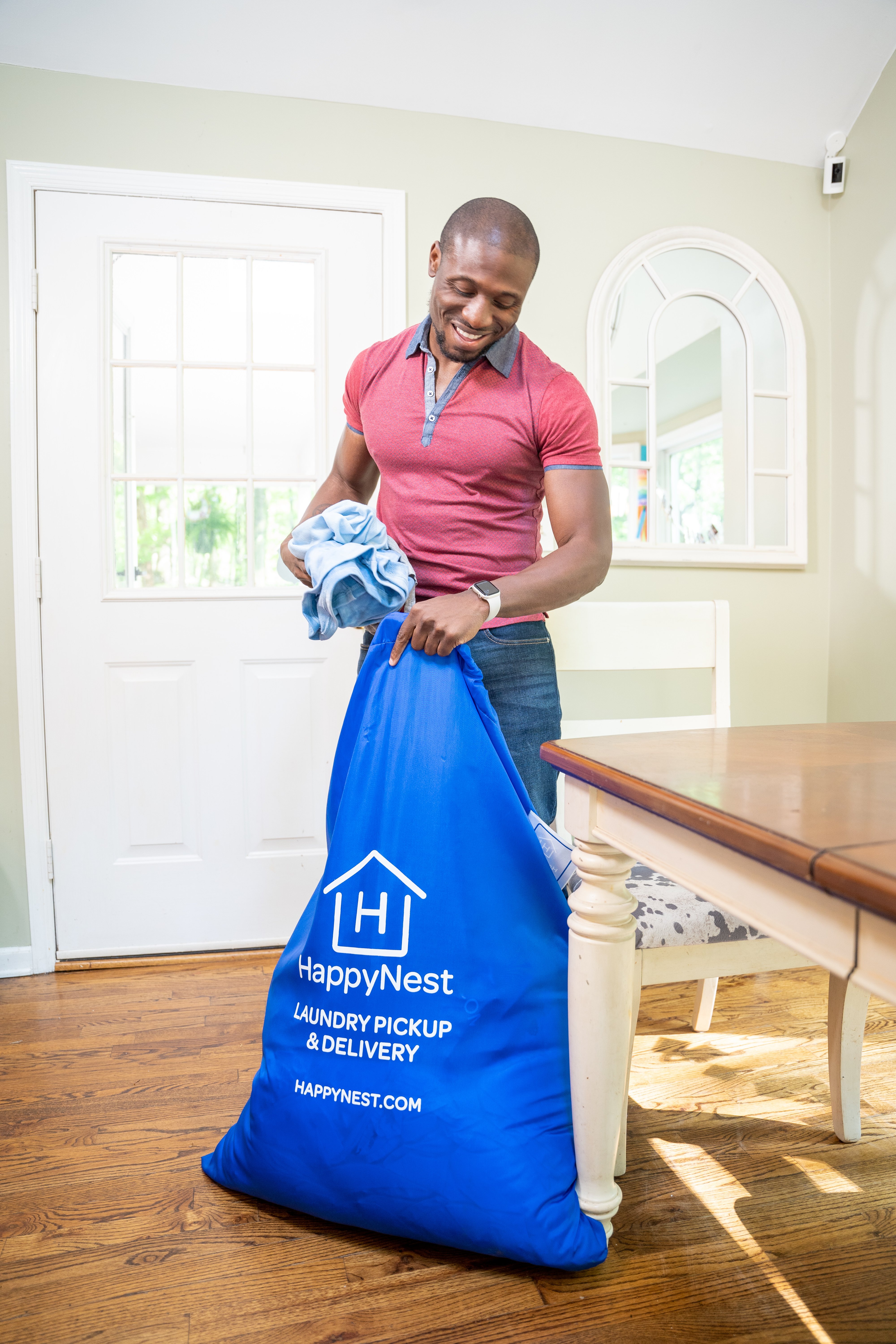 Pricing by the Pound - How much does my laundry weigh?
Without stepping onto a scale with your bag of laundry and then subtracting your own weight, figuring out how much your laundry weighs can be tricky. We can tell you that a 13-gallon kitchen bag holds about 15 pounds of laundry - or one to two loads - but first time users often underestimate. We suggest you start small and get a feel for how great the service is and a sense of what it will cost you. If you're using HappyNest for the first time, try just sending us pants, shirts, socks and undies and leave out the sheets and towels. We're confident you'll find us to be surprisingly affordable, but we want to make sure your first impression is a positive one. We can tell you that customers who use us regularly, generally spend about $50 per week.*