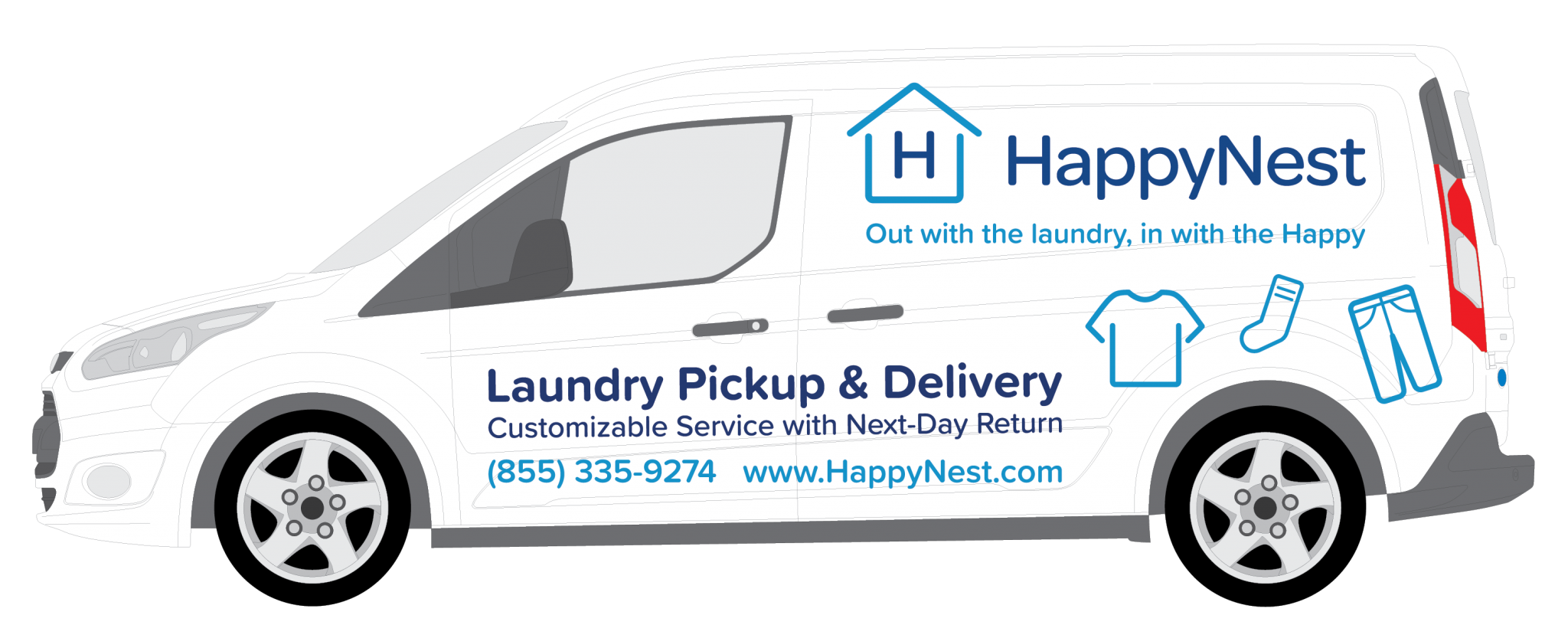 Your safety is paramount to us. All machines are sanitized between each laundry order. The dryers are run at temperatures to kill all viruses, including COVID-19. Pickups and deliveries are "no contact".
Create a HappyNest Account; choose the weekly or by- request pickup option. It's free, easy and there are no contracts. Use code FLUFF and receive $20 off your first order.
Choose your preferences; rates include detergents, softeners, and dryer sheets.
Schedule a pickup; we will pick up your laundry on your scheduled day and bring it back to you fresh and folded the very next day.
Enter your ZIP Code below for pricing:
We would be more than happy to talk about any concerns you might have regarding the pickup and deliveries or how your laundry is done. Simple call us at 855-335-9274.