Why choose HappyNest in Wisconsin?
Wisconsin is known as America's Dairyland, but it is famous for more than being the leading producer of cheese in the U.S. as well as its Milwaukee-brewed beer. It's also one of America's best playgrounds for hunting, snowmobiling, and hiking. Bordering Lake Superior and Lake Michigan, Wisconsin also offers a multitude of water sports like fishing, boating, and swimming.
For Wisconsin residents, HappyNest pickup and delivery laundry services are available to take the chore of laundry off of their hands. That way, individuals and families can spend their time doing more of what they love, whatever that is in Wisconsin. Plus, HappyNest next-day pickup and delivery laundry services are affordable, fast, and eco-friendly.
Residents in Wisconsin are joining their neighbors in the Midwest in Michigan, Ohio, Illinois, Iowa, Missouri, Nebraska, and Kansas to utilize the convenience of HappyNest next-day pickup and delivery laundry services.
To get started with HappyNest today, it's easy:
Download the HappyNest app from the App Store or Google Play or visit the HappyNest website to schedule your pickup and drop off dates.
Select detergent, softener, folded or on hangers, and any specific instructions.
Simply leave your dirty laundry – clothes, towels, bedding and/or comforters – in your HappyNest-provided bag outside your door. A driver will arrive at the scheduled time for pickup.
It's that easy. The next day, the HappyNest van arrives back to your door with all your items, clean and folded.
If you live in Wisconsin, using the HappyNest app to schedule the pickup and drop off laundry service is:
Affordable: Save time spent doing laundry, plus save on detergent, stain removers, fabric softeners, and electricity for your washer and dryer. There are no pickup or delivery fees. Find out how much HappyNest costs in your Wisconsin neighborhood by signing up here.
Next-day: Yes, HappyNest pickup and delivery laundry services are that fast. We have everything back to you – clean and folded the next day.
Convenient: The HappyNest consumer-friendly mobile app allows you to easily auto-schedule pickup and delivery each week or whenever needed. Then, all you have to do is leave your laundry outside your door for pickup. HappyNest saves you lots of time sorting clothes, washing, drying, and folding.
Eco-friendly: Using HappyNest is eco-friendly since our highly efficient washers and dryers use 40% less energy than household appliances. They also don't use as much water and detergent as home appliances.
No Commitment: There are no contracts or commitment, so you can use HappyNest pickup and delivery laundry services whenever you need us, whether it's to do your normal weekly loads, or you simply need a break when your schedule gets particularly busy.
Commercial businesses use HappyNest pickup and delivery laundry
Wisconsin has over 1,000 miles of the Great Lake's coastline, and these lakes have fueled Wisconsin's economic growth for years and are the source of the state's valuable tourism industry. Do you manage a hotel or Airbnb in Wisconsin? Summer camp or restaurant? Many commercial businesses outsource their towels, linens, and bedding to HappyNest laundry specialists to get their laundry done fast and right.
Don't spend time doing laundry; enjoy life in Wisconsin
Wouldn't you rather take your family to the Wisconsin Dells and enjoy the incredible water parks, mini-golfs and go-kart fun? And, there is never a shortage of shopping, restaurants, and cinemas to frequent in Wisconsin.
Or head to historic Lambeau Field and take in a game of your beloved Green Bay Packers and only publicly-owned NFL franchise.
By outsourcing your laundry to HappyNest, you'll have more time for fun in Wisconsin. Enjoy getting time back to experience life and leave your laundry to HappyNest pickup and delivery laundry services.
How HappyNest Works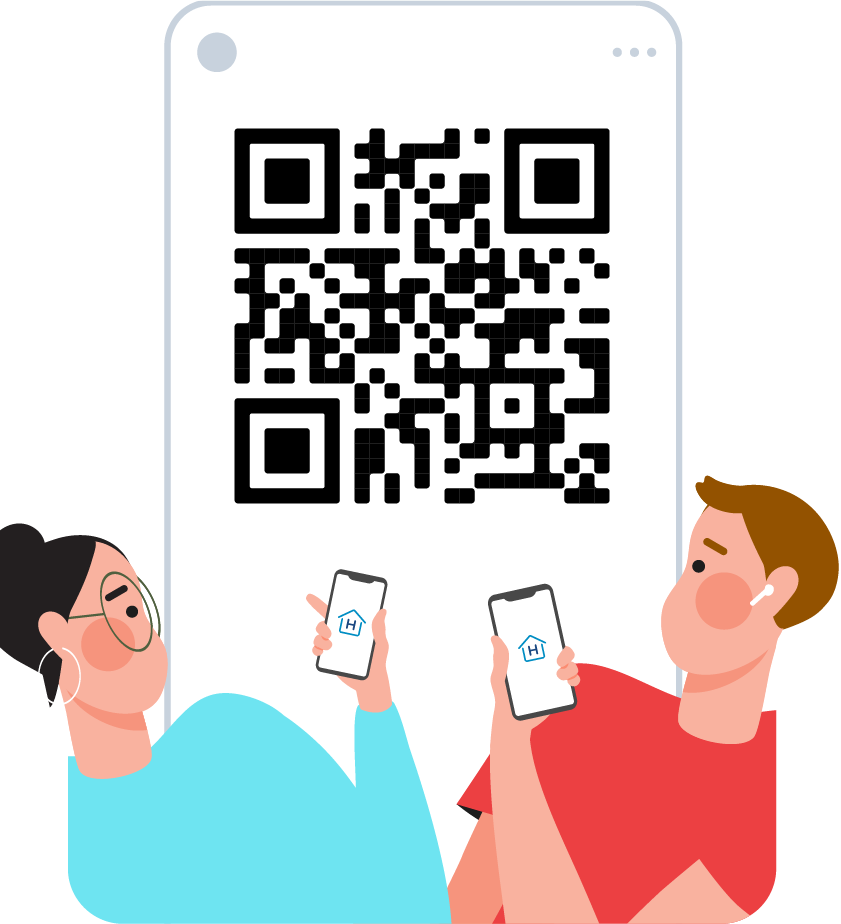 Sign Up
Download our iOS or Android app or sign up on the website and tell us how often you'd like your laundry done – weekly or by request. That's all it takes to eliminate the task of laundry from your life.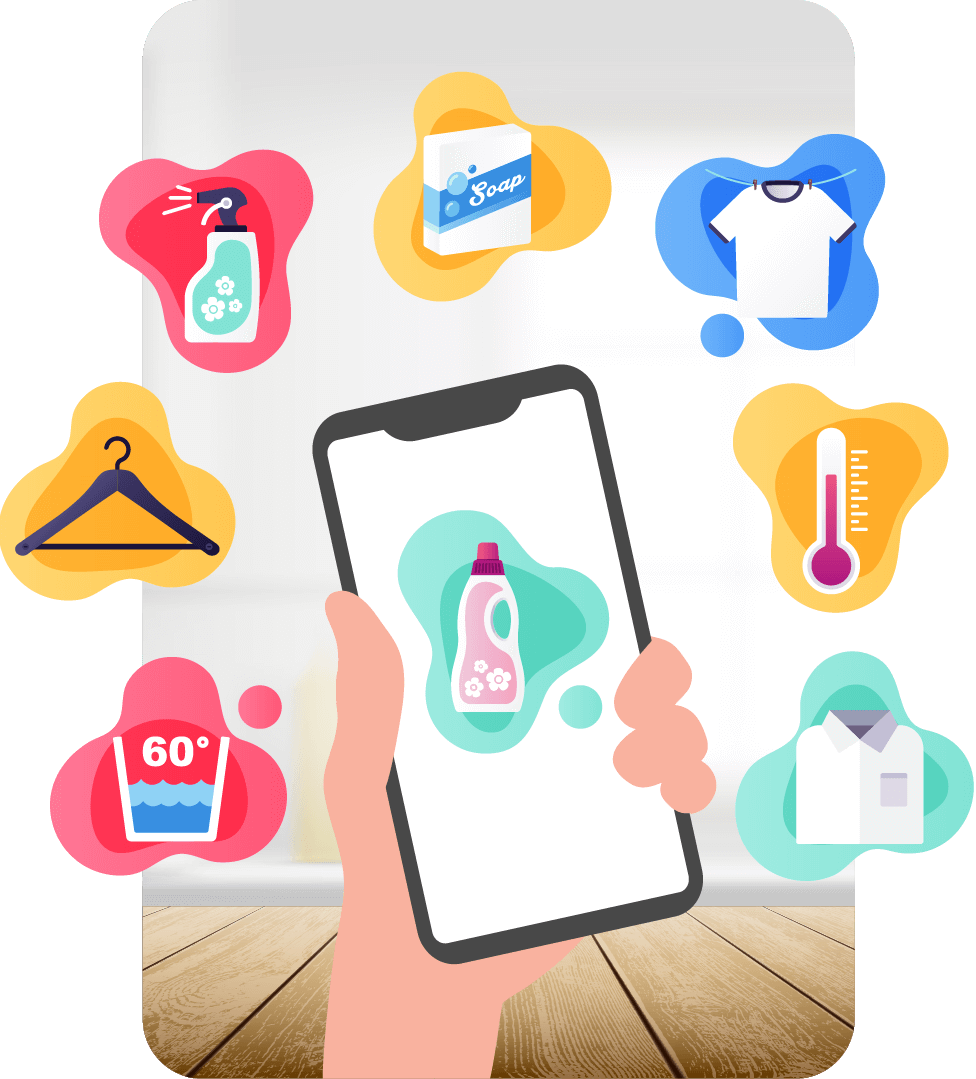 Customize
Need a soap with no perfumes? Like your socks rolled, not folded? Don't like fabric softeners? Tell us all about your laundry preferences – starting from detergent to dryer temperature. We'll get it right!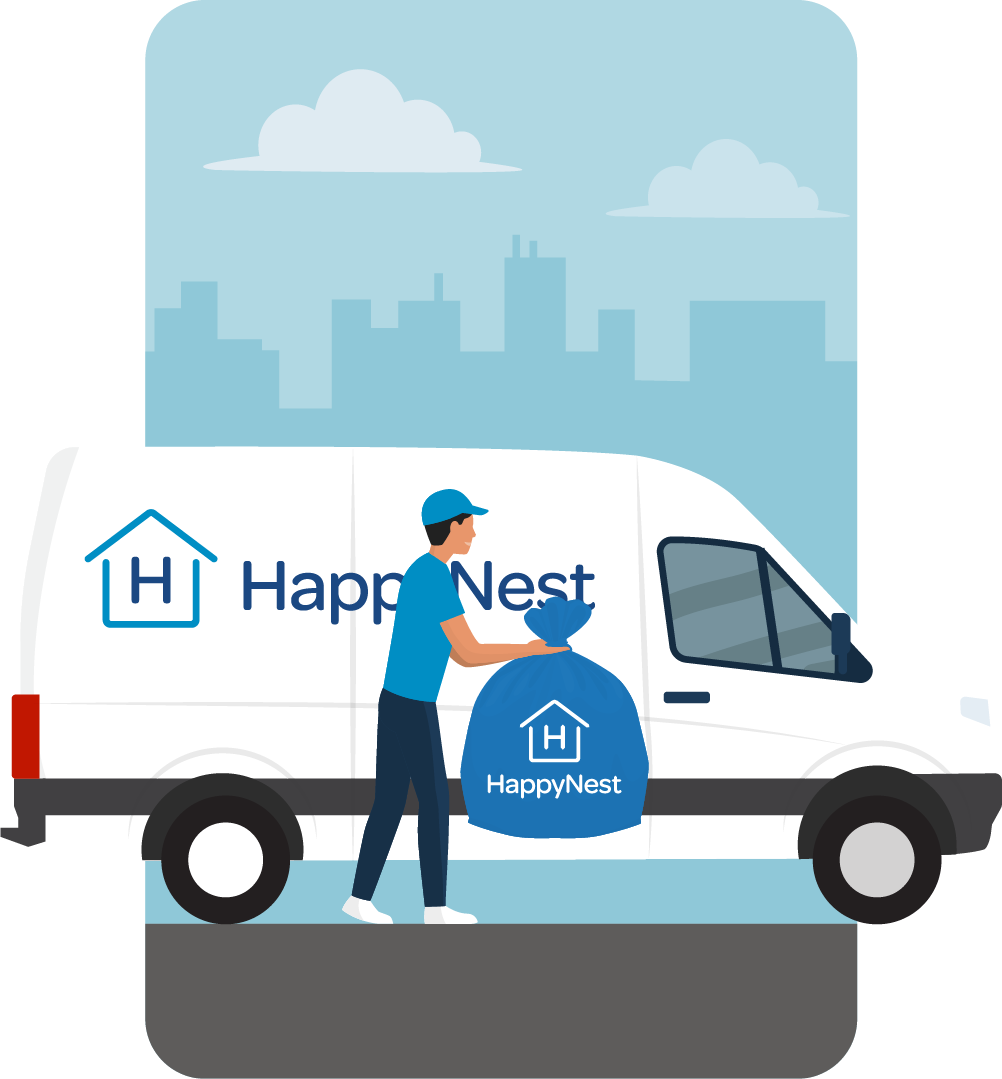 We Do The Rest!
Simply leave your clothes out in the HappyNest bag for pickup on laundry day. We'll wash, dry, fold, and return them to you the very next day!
Brookfield
Elm Grove
Franklin
Greendale
Hales Corners
Milwaukee